Vicor introduces the DCM3717, a 750W regulated 48V-to-12V converter with 97% peak efficiency
Media Alert
Vicor introduces the DCM3717, a 750W regulated 48V-to-12V converter with 97% peak efficiency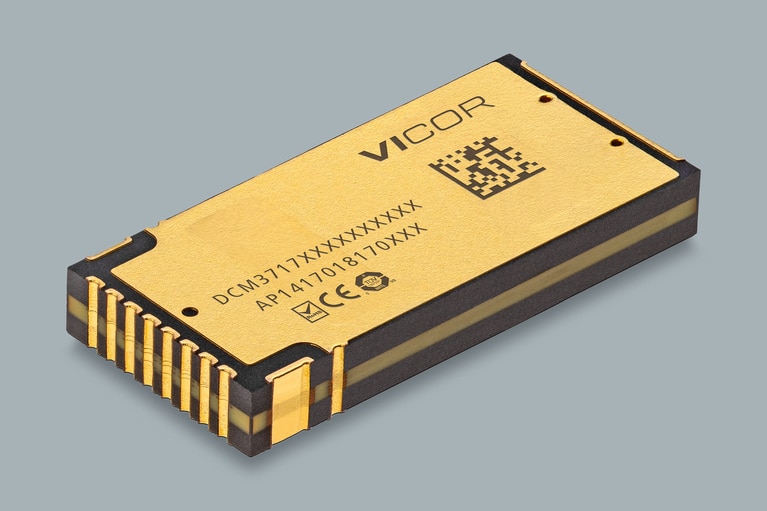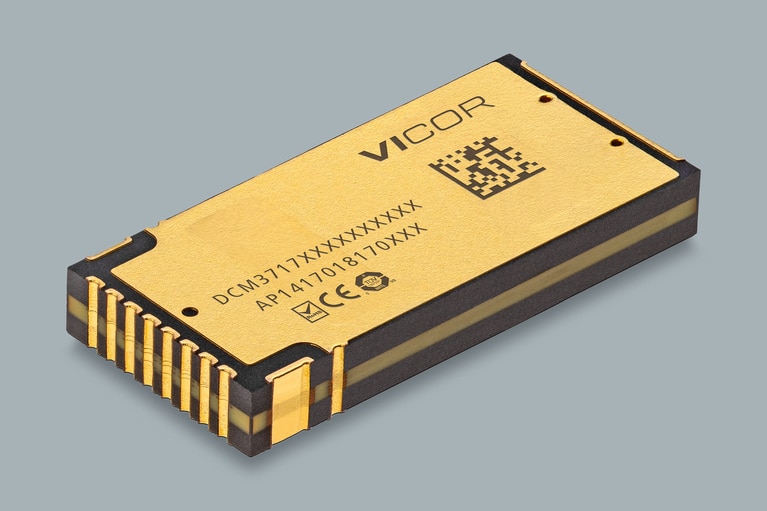 The new DCM3717 enables customers in data center, automotive and industrial markets to quickly deploy high-performance 48V power delivery for legacy 12V loads while achieving significant power-system size, weight and efficiency benefits.
The DCM3717 operates from a 40 – 60V SELV input, is non-isolated and provides a regulated output with a range of 10.0 – 13.5V, a continuous power rating of 750W and a peak efficiency of 97% in a 37 x 17 x 7.4mm Surface-Mount Converter housed in Package (SM-ChiP).
The DCM3717 supports the LV148 specification (48V automotive standard) for pure electric and hybrid vehicles and the recent Open Compute Project (OCP) Open Rack Standard V2.2 for distributed 48V server backplane architectures, providing a regulated 48V-to-12V option for downstream legacy 12V multiphase point-of-load converters.
Applications not requiring regulation of the 12V supply can take advantage of the Vicor NBM2317, a 800W, 48V-to-12V fixed ratio converter which is available in a smaller 23 x 17 x 7.4mm SM-ChiP with 69% higher power density and higher efficiency at 97.9%.
Learn more about the Vicor DCM3717.
About Vicor
Vicor Corporation designs, develops, manufactures and markets modular power components and complete power systems based upon a portfolio of patented technologies. Headquartered in Andover, Massachusetts, Vicor sells its products to the power systems market, including enterprise and high performance computing, industrial equipment and automation, telecommunications and network infrastructure, vehicles and transportation, aerospace and defense. www.vicorpower.com
Vicor, Surface-Mount Converter housed in Package, DCM and NBM are trademarks of Vicor Corporation.