Keynote speaker:
Dr. Ray Ridley
President, Ridley Engineering, Inc.
Dr. Ridley has been designing, researching, and teaching power electronics for over 40 years. His teaching style is renowned for applying advanced theory to practical design. He is very active in creating software and hardware development tools for designers. Thousands of engineers in 72 countries have taken his courses and use his products in the design process. His landmark work on current-mode control defined how the system should be analyzed and has remained the standard for over 30 years. Learn more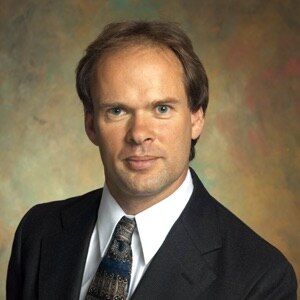 Mouser Corporate Headquarters 1000 N Main St, Mansfield, TX 76063
---
---
---
Keynote by Dr. Ray Ridley
---
---
研討會:EMI挑戰及故障排除科技
應用工程師主講
如果沒有適當的考慮,EMI可能會阻撓項目行程,造成代價高昂的延遲。通過一個實際故障排除示例,您將瞭解基本的EMI量測、共模和差模雜訊源及識別方法、傳導EMI預合規性測試以及佈局問題等。
研討會:正確完成模組化DC-DC系統設計
應用工程師主講
現實世界的系統不僅僅包括DC-DC轉換器本身。通過一個案例來探討模組集成至DC-DC系統的需求,您將學習到輸入輸出、濾波、保護、與電源的相容性以及負載動態等主題。
---
---
研討會:避免常見的AC-DC設計缺陷
應用工程師主講
AC-DC前端模組的設計過程比較複雜。本課程將提供一個獲得成功的簡單方法,涵蓋諸如電源阻抗注意事項、湧流、濾波器共振和阻尼、PFC、故障、保險裝置、系統穩定性和安全性等主題。
研討會:高性能PCB佈局和散熱設計科技
應用工程師主講
我們的專家將分享他們的優化科技,解决以下問題:應用散熱模型和模擬、支持高效率熱管理的PCB佈局、在高密度、大電流應用中的電源/訊號路由和完整性,最大限度降低電路板損耗並最大限度提高效能。
---
---
研討會:避免常見的AC-DC設計缺陷
應用工程師主講
AC-DC前端模組的設計過程比較複雜。本課程將提供一個獲得成功的簡單方法,涵蓋諸如電源阻抗注意事項、湧流、濾波器共振和阻尼、PFC、故障、保險裝置、系統穩定性和安全性等主題。
研討會:正確完成模組化DC-DC系統設計
應用工程師主講
現實世界的系統不僅僅包括DC-DC轉換器本身。通過一個案例來探討模組集成至DC-DC系統的需求,您將學習到輸入輸出、濾波、保護、與電源的相容性以及負載動態等主題。
---
---
Registration
This event is a professional seminar with limited seats. Your company information is required for your registration. Limit five (5) attendees from each company.