A need for custom and standard, high-density power supplies
When a deadline is looming and you need to quickly and reliably design, prototype and deploy a custom power supply into your system, let Vicor Power Systems implement an efficient, power-dense and reliable solution. To meet today's demanding customer requirements, Vicor Power Systems offers more than just custom design capability. Our engineers — who decades of MIL-STD qualification experience — will work closely with you during the full process from definition and design through manufacturing to ensure you get the most efficient and flexible power supply from source to point-of-load. We have a J-STD-001 and IPC-610 certified trainer on staff, and we are ITAR registered, NIST compliant and AS9100D certified. View our heritage applications and ISO 9001:2015 certificate
Designs for low and high voltage DC-DC, single and 3-phase AC-DC up to 800Hz
Designs for low and high voltage DC-DC, single and 3-phase AC-DC up
to 800Hz
Our dedicated team of engineering and manufacturing professionals understand the aerospace and defense market and the types of electronic and electro/mechanical equipment used. They work with you to help solidify your requirements and to provide rapid concepts and prototypes that leverage Vicor high-performance modules for optimal systems capability. The team also consists of project managers who develop and monitor integrated project schedules and host design/manufacturing/test readiness reviews. This team understands unique, cutting-edge technology and is able to utilize the full resource of Vicor manufacturing, process and design engineering. We engineer low voltage and ultra-high-power DC-DC power systems and single and 3-phase AC-DC up to 880Hz. Solutions maximize efficiency and cost-effectiveness, and they reduce time to market for both custom and standard power systems that are tested to meet MIL-STD704, 1275, 461, 810 and others.
A team dedicated to optimal system performance
A team dedicated to optimal system performance
Decades of experience
Experts at leveraging high performance Vicor modules
In house mechanical, electrical, and firmware design expertise
Meets air, sea, and ground MIL-STDs
Benefits of working with Vicor Power Systems
Benefits of working with Vicor Power Systems
AS9100D certified, NIST compliant and ITAR registered
Rapid concept definition and prototyping
Systems from 1W to Megawatts
Rugged custom and industry standard VPX power systems
Turnkey power system examples
Defense actuators
Life-threatening situations require dependable power solutions to make sure failure is not an option. The ability of the power supply to react quickly to dynamic loads is critical during these situations.
The power system has five isolated 33VDC outputs at various current levels. It is conduction-cooled and accepts a nominal 50VDC input. The total output power is ~1200W at 86% efficiency in a 62 square inch footprint. It weighs 3 pounds.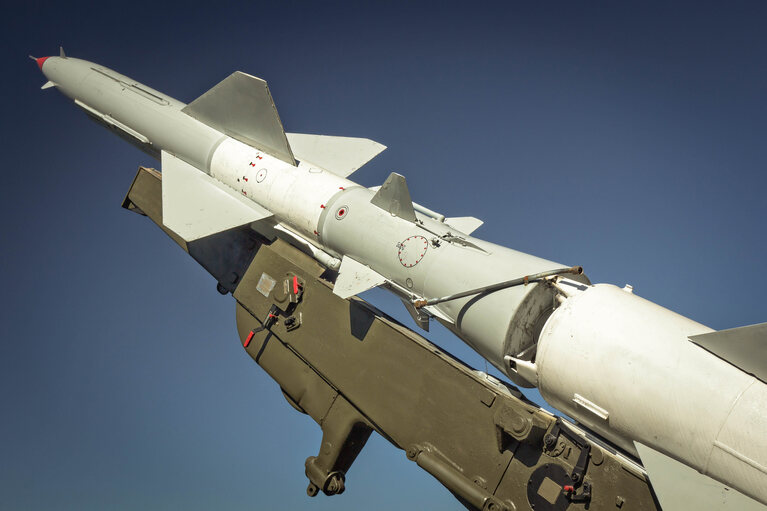 Critical mobile communications
Soldiers need the ability to communicate real-time while in the field and cannot be limited by power sources. Having the ability to either use vehicle power or a generator is essential in the field.
This AC-DC converter provides both an isolated, always-on 24V output and an isolated, switchable 24V output to the field radios. These radios need to be able to run off of field generators or vehicle power, so the power supply is designed to accept both. The AC input is nominally 115/230VAC 60Hz, and the DC input operates in the range of 9 – 50VDC. The total output power is 400W max. It weighs about 5 pounds and occupies an 11.5 x 5.58in footprint. Its operating temperature range is –20 to 85ºC.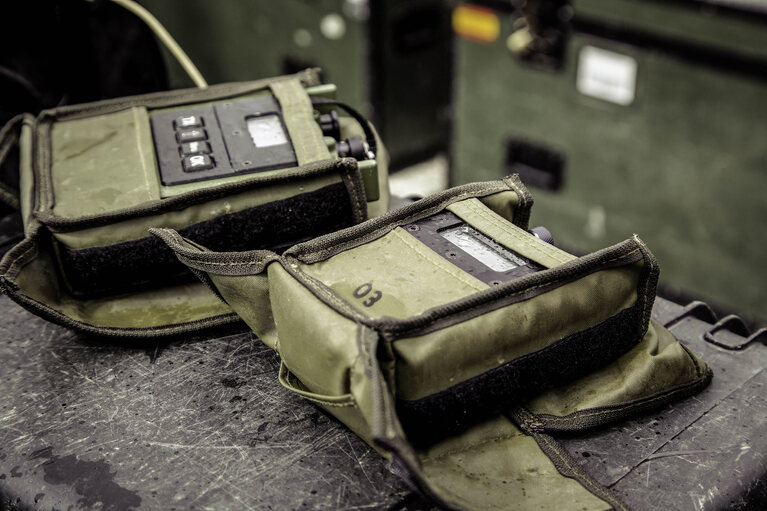 Autonomous ground vehicle
Delivering supplies to troops in the field autonomously keeps soldiers out of harm's way. The ability to convert the existing vehicle bus voltage down to sensor voltages while also keeping in mind SWaP-C requirements are key attributes.
This rugged, MIL-compliant device provides the bus voltage conversion needed to power critical sensors and single-board computers. It offers 21 outputs of 12, 24 and 54VDC from a MIL-STD-1275E compliant source. The total output power is 2.6kW. Forced convection cooling allows the device to operate in the harshest environments.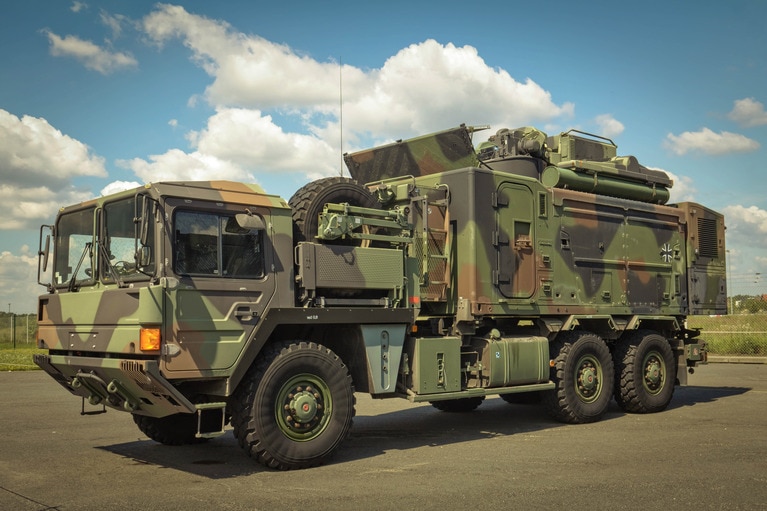 UAV power supply
Large drones require a lot of power in order to drive all of the electronics onboard. The source of this power comes from a 3-phase generator that must be converted over to lower DC voltage.
This MIL-STD-704 compliant power supply provides 2kW of power at 28VDC to the load along with a 270VDC 200W output. It weighs 18 pounds and measures 11.0 x 16.0 x 6.4in.