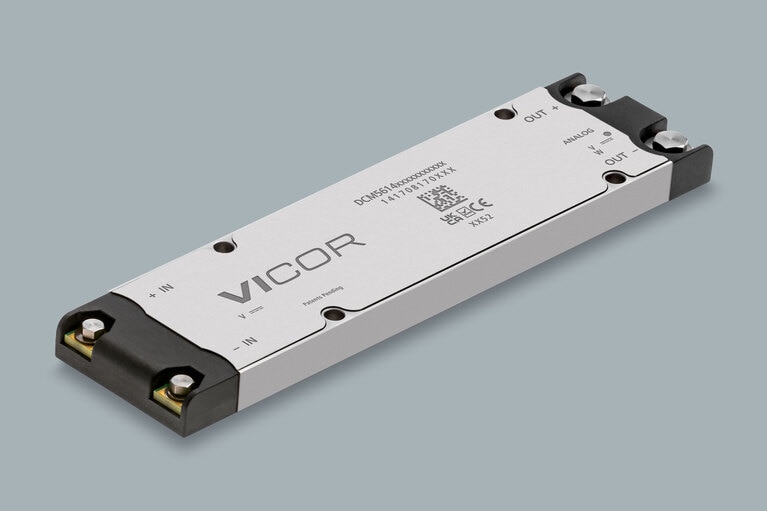 NEW DCM5614 DC-DC converter
Low profile 270VIN / 28VOUT module provides 1.3kW of power with a peak efficiency of 96%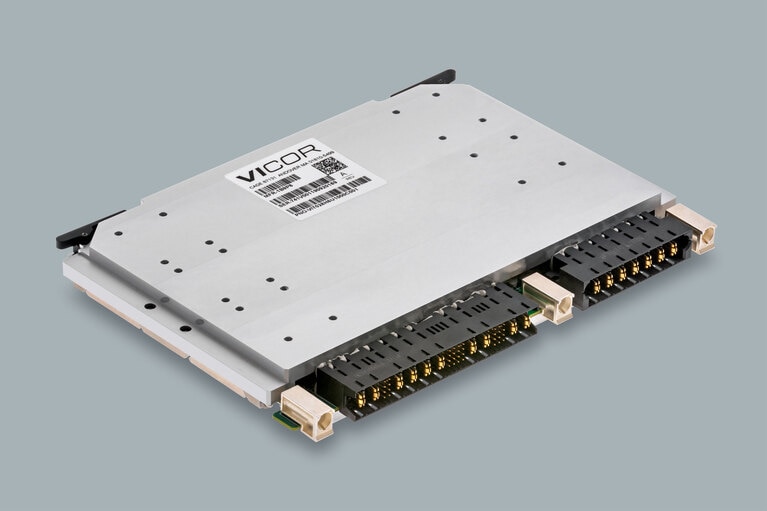 NEW 6U VITA 62 VPX system
OpenVPX power supply, fully tested to meet MIL standards, provides 1kW of power
なぜ高電力密度の電源ソリューションが必要か
なぜ高電力密度の電源ソリューションが必要か
防衛産業の設計者が常に抱えている課題として、"SWaP-C" ―サイズ(Size)、重量(Weight)、電力(Power)、費用(Cost)―の削減に加えて、"C4ISR"―コマンド(Command)、制御(Control)、通信(Communications)、計算(Computing)、インテリジェンス(Intelligence)、監視(Surveillance)、偵察(Reconnaissance)―の性能向上が挙げられます。この課題の中で優先順位をつけた場合、要求されるアプリケーションの信頼性、費用、製品化までの時間的制約などに対応しながらも、電力密度と性能を向上させるソリューションが求められるでしょう。
小さなスペースに大きな電力を供給
小さなスペースに大きな電力を供給
Vicorは、30年以上にわたって防衛産業用電源コンバータを提供してきた実績があります。その実績で得たロバスト性と信頼性によって、厳しいSWaP-C要件を満たす先進技術のMIL-COTSソリューションを提供し、電源業界の水準を引き上げてきました。高電力密度、軽量、低ノイズ、高信頼性のモジュール型コンポーネントを製品ラインアップに揃え、防衛産業ではSWaP-Cに最適化したソリューションを生み出しています。一例として、ChiPおよびVIAパッケージのDCMTMシリーズ(絶縁型、定電圧型DC-DCコンバータ)が挙げられますが、ブリックパッケージのソリューションと比較すると、体積あたりの電力密度が約2.5倍、重量あたりの電力密度が3倍以上も向上したソリューションを実現しています。
航空宇宙・防衛向けVicorソリューションの特長
航空宇宙・防衛向けVicorソリューションの特長
小さな実装面積
軽量
低ノイズ
高信頼性
Award-winning supplier
Outstanding Quality Award 2017
Bronze Supplier Award 2018
Supplier Excellence Award 2018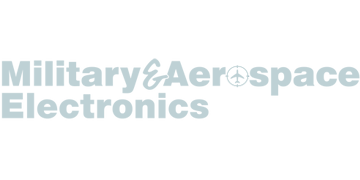 Technology Innovators Award 2020
Aerospace and defense applications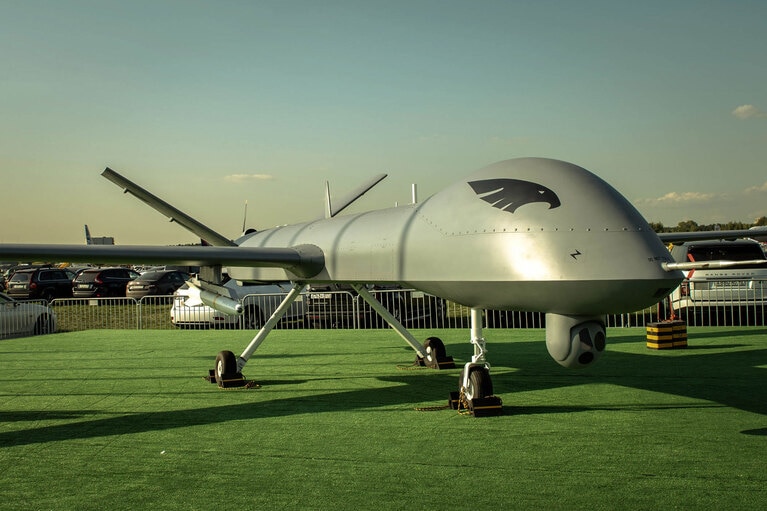 HALE UAVs
High-efficiency, high-density DCM DC-DC converters double the internal bus power and keep the aircraft as light as possible.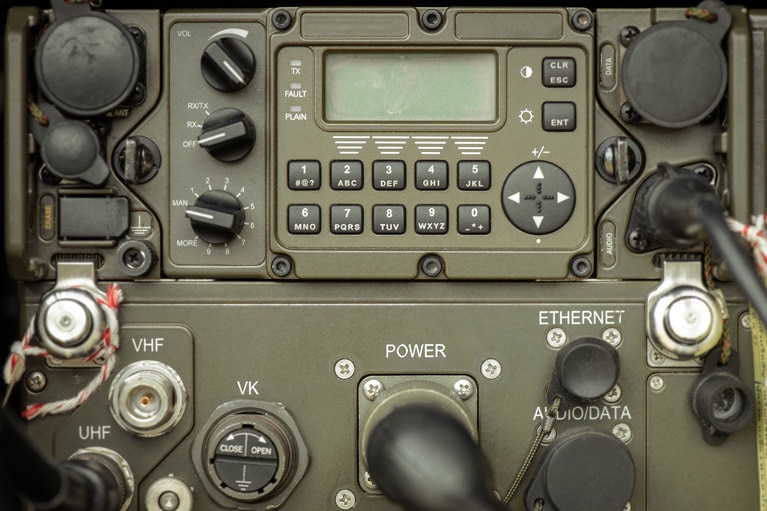 Vehicle-powered, portable digital radio
High-performance modules provide a well-regulated 48V at more than 1kW to enable higher peak RF output power.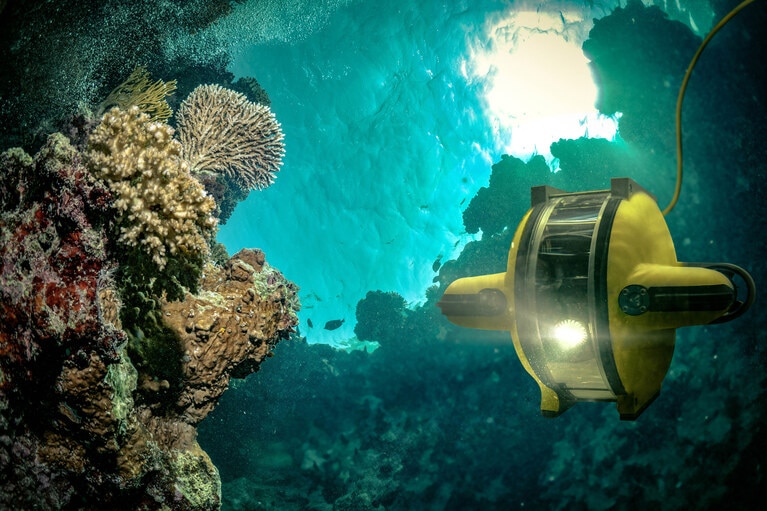 Tethered, aerial/underwater vehicles
High voltage tethers allow for greater tether lengths, use smaller and lighter cabling and significantly reduce I2R losses.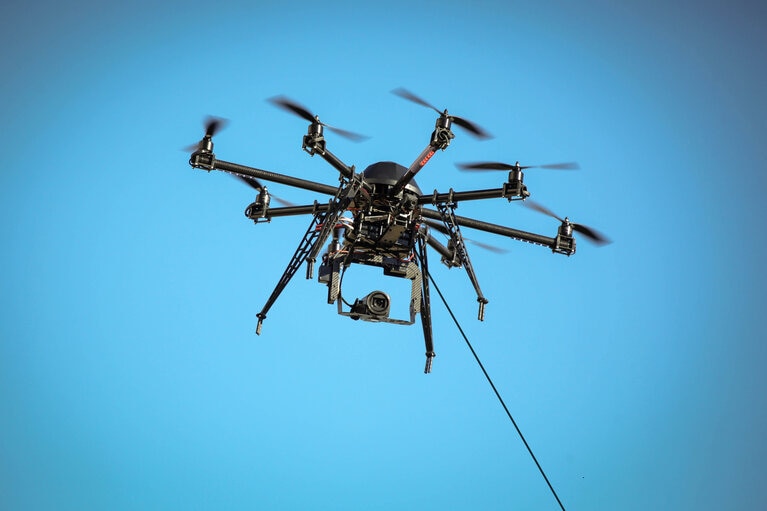 Advanced C5ISR capabilities
Flexible, capable power delivery supports more functionality and affords UAVs increased payload and longer runtime.
Electronic countermeasure
Smallest, lightest power solution drives multiple high voltage sources within last-generation platforms.
Adding air-to-surface missiles
Superior performance with minimal footprint, least possible mass and utilizing the limited power in an existing UAV
Modules for aerospace and defense applications
VPX systems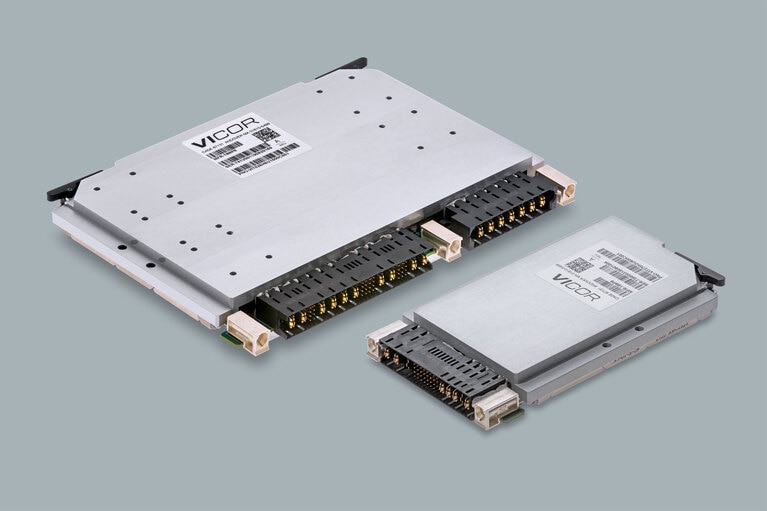 VITA-62 compliant power converters
Input: 18 – 42V, 18 – 45V, 220 – 320V
Output: 12V, 5V, 3.3V, 12V, -12V
Power: 3U 600W, 6U 1000W
Full power to 85°C (at card edge)
As small as 3.9 x 6.6 x 0.95in
Isolated, regulated DC-DC converters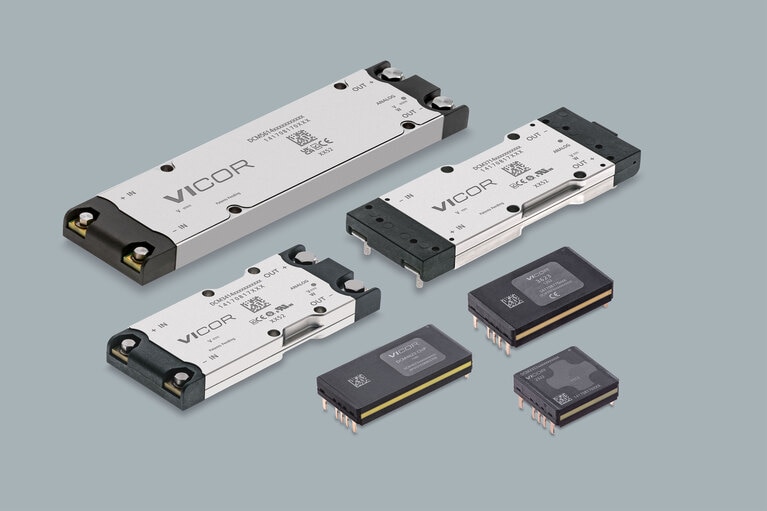 Input: 28, 30, 270V
Output: 3.3, 5, 12, 15, 24, 28, 48V
Power: Up to 1300W
Efficiency: Up to 96%
As small as 1.5 x 0.90 x 0.28in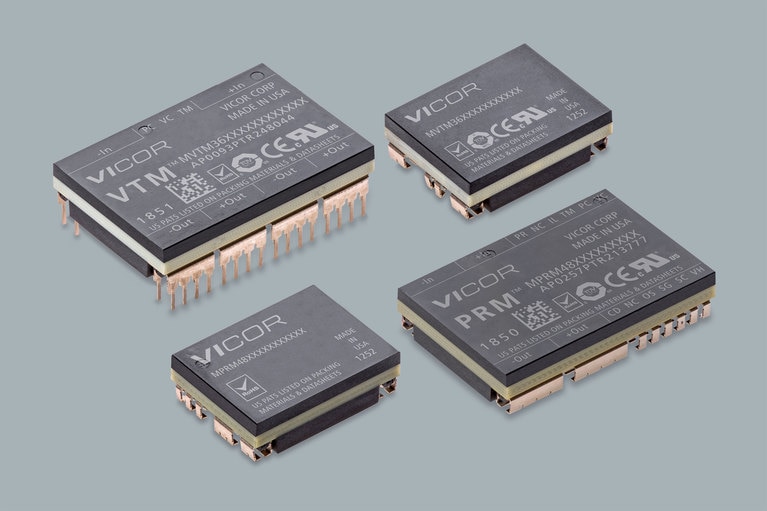 Input: 14 – 50V, 38 – 55V
Output: 1.08 – 50V
Current: Up to 80A
Efficiency: Up to 96.5%
As small as 22.0 x 16.5 x 6.7mm (each)
Non-isolated point-of-load regulators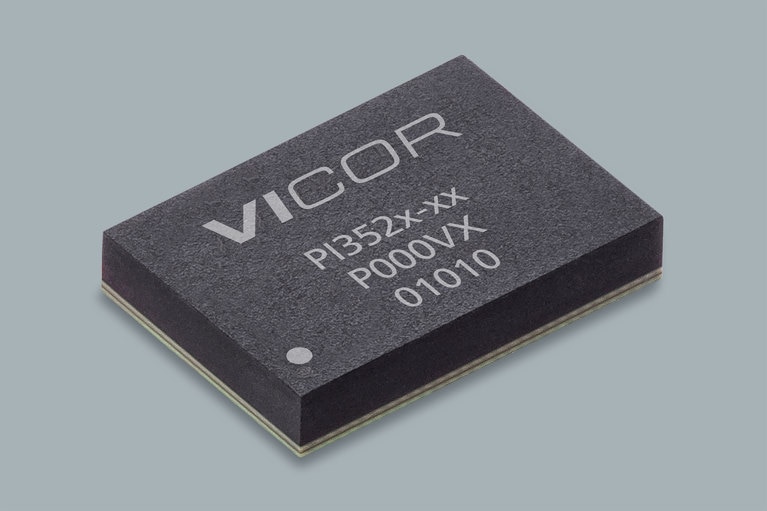 Input: 12, 24 or 48V
Output: 1 – 16V
Current: Up to 22A
Peak efficiency: 98%
As small as 7 x 8 x 0.85mm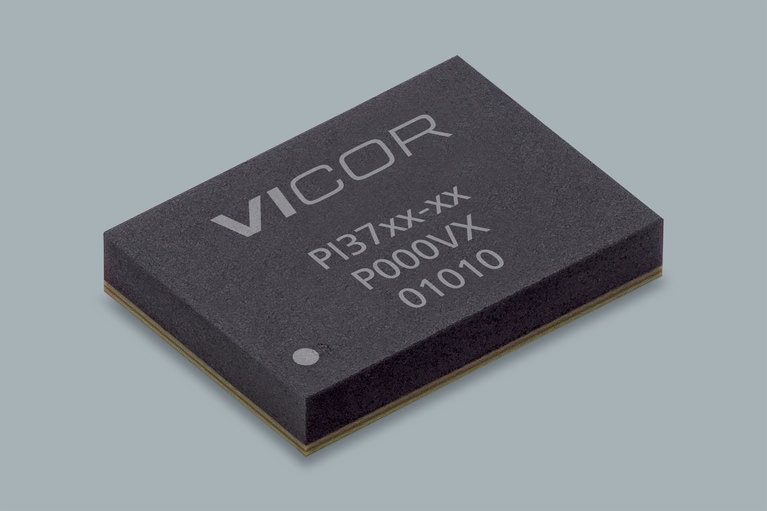 MIL-COTS ZVS buck-boost regulators
Input: 8 – 60V
Output: 10 – 50
Power: Up to 141.6W continuous
Efficiency: Up to 96%
10.5 x 14.5 x 3.0mm
Fixed ratio converters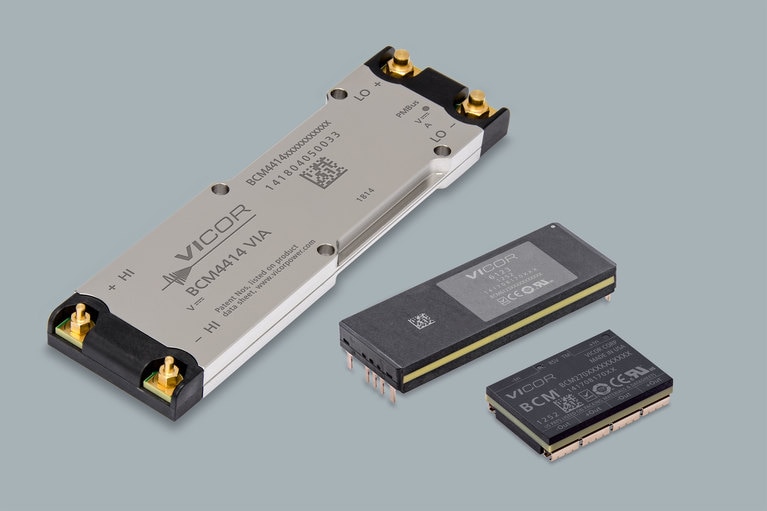 MIL-COTS BCM® bus converter modules
Input: 200 – 400V, 400 – 700V, 500 – 800V
Current: up to 35A
Efficiency: up to 98%
As small as 2.5 x 0.9 x 0.3in
Filters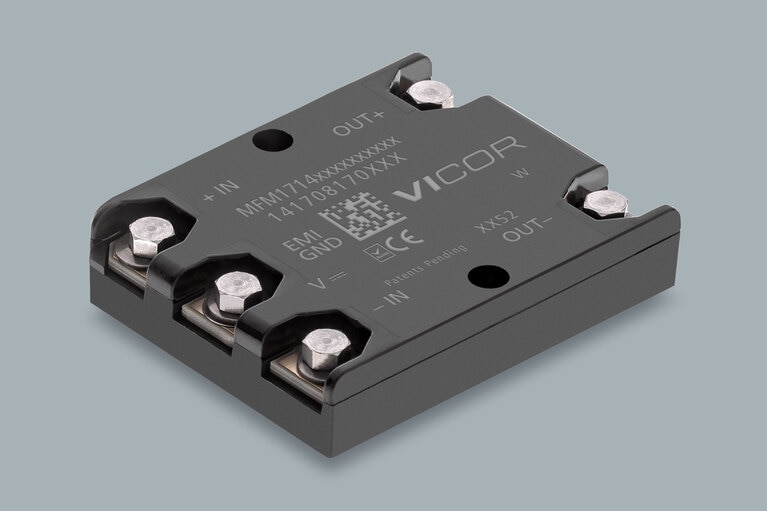 MIL-COTS MFM™ input filter for DCMs
Input: 28V, 270V
Output current: Up to 22A
Transient Compliance: MIL-STD-704, MIL-STD-1275, DO-160
1.8 x 1.4 x 0.4in