Vicor wins BETA award for Innovation in Power
メディアアラート
Vicorの電源イノーベションがBETAアワードを受賞(英)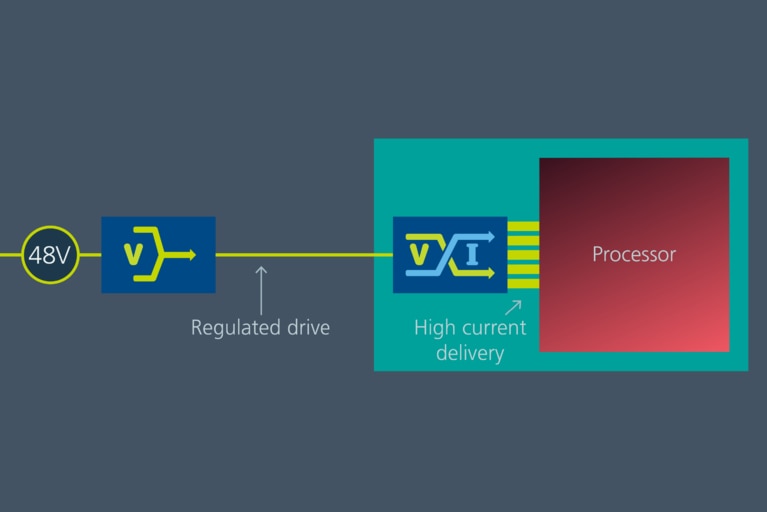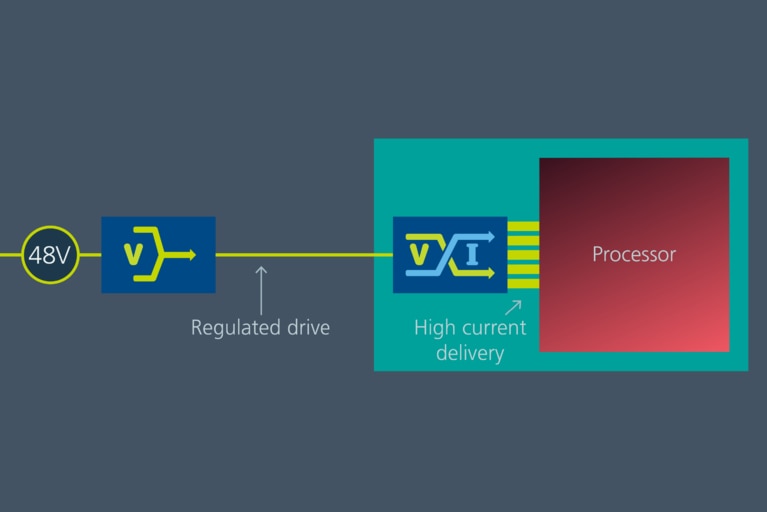 BISinfotech awarded Vicor the prestigious BETA (BIS Excellence & Technovation Award) Award, recognizing Vicor as an "Innovator in Power" for the Factorized Power Architecture (FPA). The Vicor Factorized Power Architecture reduces power losses associated with distributing low-voltage, high-current power while handling dynamic voltage and transient load demands in high-performance, power-hungry applications, such as AI processing.
FPA excels in meeting extreme power demands in artificial intelligence accelerator cards, data centers and other high-performance computing applications.
What is the Factorized Power Architecture?
FPA factorizes power conversion into separate regulation and transformation functions that can be individually optimized to maximize performance. The regulation module can be placed at any location on the motherboard while the current multiplier module for critical current delivery is optimized for density, efficiency and low noise in order to be placed in extremely close proximity to the processor. Current multipliers are capable of delivering a high current of greater than 1000 amps and enable a 50x reduction in power delivery network resistance. Depending on processor currents, Vicor offers both lateral and vertical factorized power options.
Learn more about the Vicor Factorized Power Architecture.
Enable a 50x reduction in power delivery network resistance.
About Vicor
Vicor Corporation designs, develops, manufactures and markets modular power components and complete power systems based upon a portfolio of patented technologies. Headquartered in Andover, Massachusetts, Vicor sells its products to the power systems market, including enterprise and high performance computing, industrial equipment and automation, telecommunications and network infrastructure, vehicles and transportation, aerospace and defense. www.vicorpower.com
Vicor and Factorized Power Architecture (FPA™) are trademarks of Vicor Corporation.
About BETA Awards
The BIS EXCELLENCE & TECHNOVATION AWARDS (BETA AWARDS) is an initiative presented by BISInfotech Magazine, India's leading Electronics & Semiconductor Technology Magazine and Publication Group Company.
The BETA AWARDS in its Complete Digital avatar in 2020 aims to recognise outstanding contributions and innovation from India's top Technovators. Acknowledging and appreciating the exceptional accomplishments in the industry, the BETA AWARDS is all set to honor the leaders, innovators and organizations for its unparalleled innovations and market-strategies which has inevitably made them the best in the business.