Vicor to demonstrate the benefits of liquid immersion cooling with 48V components at Embedded World in Germany
メディアアラート
Vicor to demonstrate the benefits of liquid immersion cooling with 48V components at Embedded World in Germany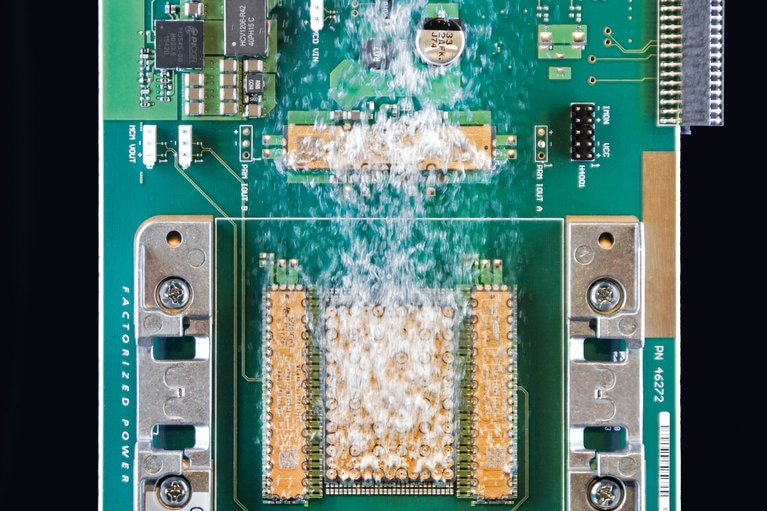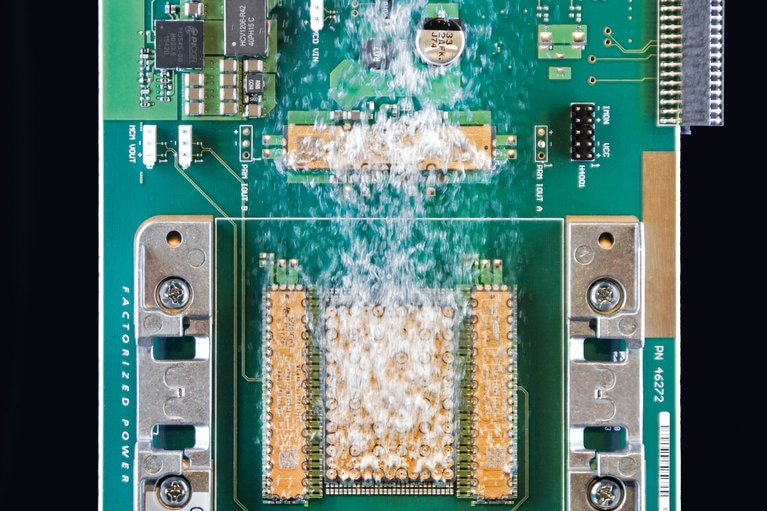 Vicor, in partnership with Future Electronics, will demonstrate this advanced data center cooling technique and its benefits at Embedded World (26-28 February 2019) in Nuremberg Germany. High-performance computing applications create excessive heat and while conventional air cooling is an option, greater system efficiency is delivered using advanced cooling techniques like liquid immersion cooling. Some of the most advanced processors to date operate in immersion cooling, mitigating the thermal limitations of traditional air-cooled systems.
On the Future Electronics stand (Hall 3 / 3-225), Vicor will have on display its latest Power-on-Package solution for high-performance CPUs/GPUs immersed in Fluorinert™, the 3M product designed for liquid-immersion cooling and will highlight the power/thermal performance advantages.
What is liquid immersion cooling?
Liquid-immersion cooling is a practice by which electronic components are submerged in a thermally conductive dielectric liquid, like Fluorinert™, by 3M. Eliminating air cooling for immersion cooling enables higher performance, higher density, and a reduction in power usage effectiveness (PUE). Immersion cooling maintains power devices at a cooler operating temperature than typical air-cooled systems. Lower operating temperatures can eliminate the need for heat sinks and increase system reliability.
See a live demonstration of immersion cooling at Embedded World on February 26-28, 2019, Future Electronics location, Hall 3 / 3-225.
About Vicor Corporation
Vicor Corporation designs, develops, manufactures and markets modular power components and complete power systems based upon a portfolio of patented technologies. Headquartered in Andover, Massachusetts, Vicor sells its products to the power systems market, including enterprise and high performance computing, industrial equipment and automation, telecommunications and network infrastructure, vehicles and transportation, aerospace and defense. www.vicorpower.com
Vicor and Power-on-Package are trademarks of Vicor Corporation.

Contact
Alex Price
Marketing Manager, EMEA
+44 (0) 1276 678222
aprice@vicorpower.com