Eindhoven University race team unveils lightest ever formula race car
Media Alert
Eindhoven University race team unveils lightest ever formula race car
Vicor power modules enable 15% weight reduction for race team's 20th anniversary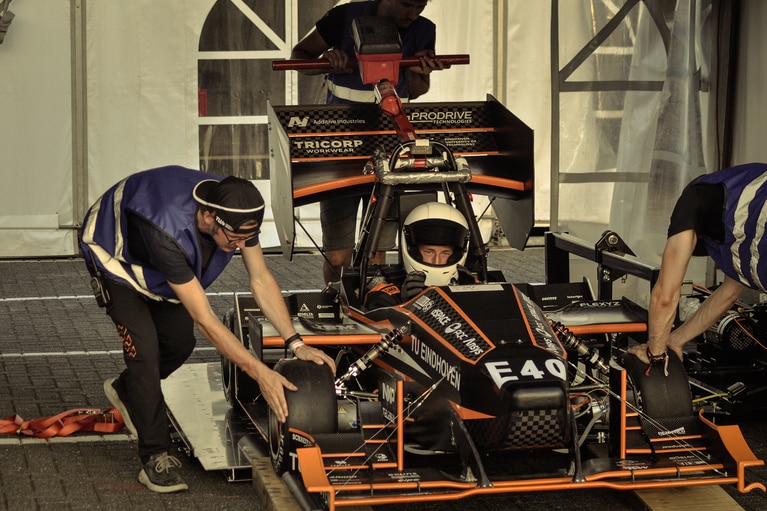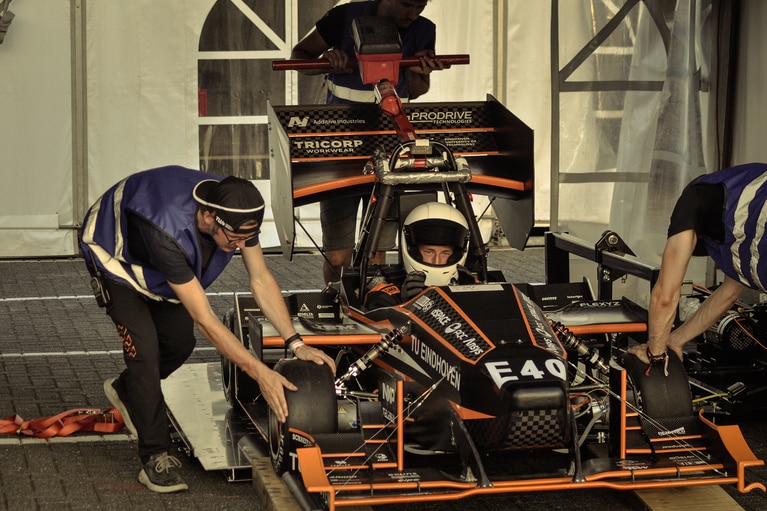 Eindhoven, Netherlands, July 2023 – Last week, University Racing Eindhoven (URE) competed in their first race of the season at the iconic TT circuit in Assen, Netherlands in electric classes of the international Formula Student competition. They proudly entered the season with the fastest and lightest race car that the student team has ever developed. Despite fierce competition, URE demonstrated their outstanding capabilities and achieved a commendable 5th place finish. The team's remarkable performance has heightened expectations for future races and their pursuit of a podium position.
Vicor Corporation provided high-performance power modules to URE helping them achieve their lightest vehicle ever for their teams 20th year anniversary. Chosen for their small and lightweight characteristics, the Vicor modules efficiently step down the high voltage accumulator's power from 400V – 600V to 27V – 38V. Using the Vicor high-power density modules, the team was able to achieve an amazing 15% decrease in weight. With seven low voltage circuits powered, including accumulator and radiator fans, these modules offer optimal efficiency. URE produced a more compact design with improved functionality including reduced cooling and lighter components compared to alternative discrete designs.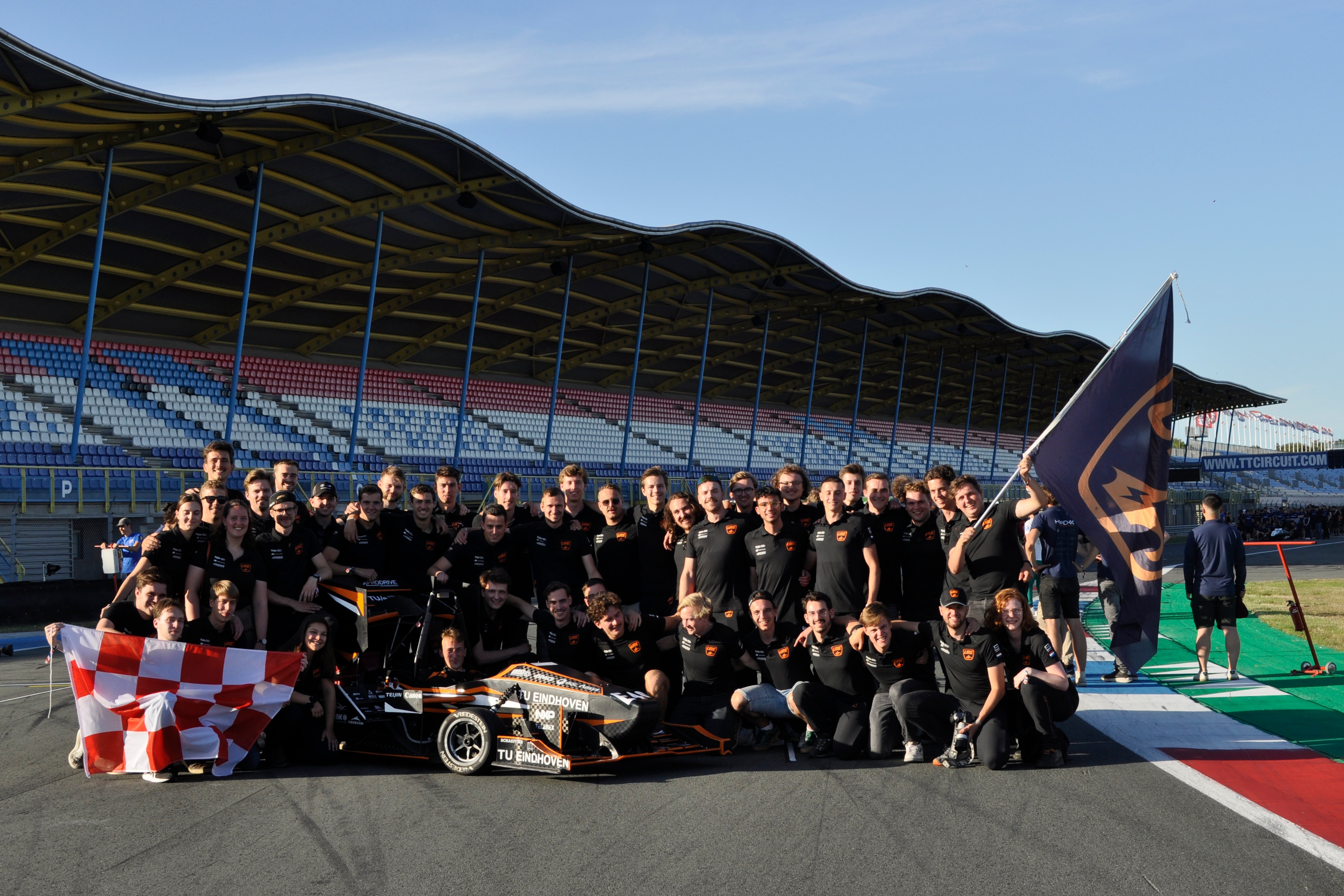 Racing Team Eindhoven leaving their mark on the Formula Student competition.
Following the race in Assen, the team will continue their competitive journey at renowned racing circuits: the Hungaroring in Hungary and Hockenheim in Germany. Currently holding a commendable fourth position out of 280 teams worldwide in the Formula Student competition, the team is determined to elevate their world ranking further.
About Vicor
Vicor is the leader in high-performance power modules, enabling customer innovation with easy-to-deploy modular power system solutions for power delivery networks that provide the highest density and efficiency from source to point-of-load. We continuously advance the density, efficiency and power delivery capabilities of our power modules by staying on the forefront of distribution architectures, conversion topologies and packaging technology. Vicor serves customers in high-performance computing, industrial equipment, automotive and aerospace and defense markets. www.vicorpower.com
Vicor is a registered trademark of Vicor Corporation.
About University Racing Eindhoven (URE)
URE is a student team from Eindhoven University of Technology dedicated to designing and building high-tech, innovative electric and autonomous Formula-style racing cars. With a passion for engineering, URE participates in the Formula Student competition, highlighting their skills and knowledge.