Today Vicor released four new DCM products in the VIA package
For Immediate Release
Today Vicor released four new DCM products in the VIA package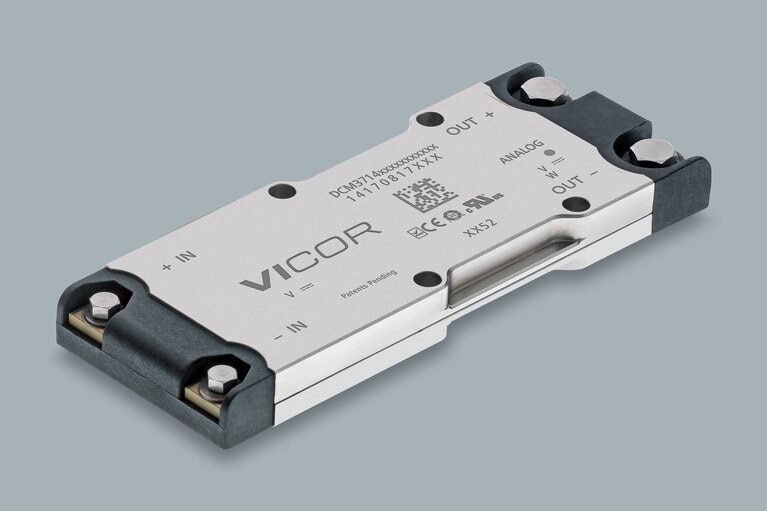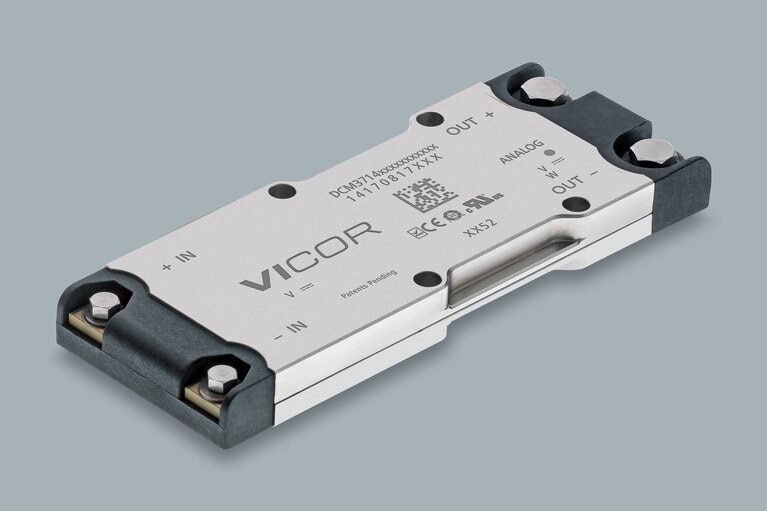 Andover, MA – June 07, 2016 – Today Vicor released four additional DC-DC converters that are deployed in the rugged, chassis-mountable versions of its DCM™ family of isolated, regulated DC-DC converters. These new products extend the family by adding two 270V and two 28V nominal products to the family. (See Table 1)
Applications: DCMs are commonly used in industrial and process control markets, distributed power, ATE, communications, defense/aerospace, semiconductor manufacturing equipment (SME), and transportation.
What's unique?
The DCM family provides the highest densities in a smaller footprint than competitors.
Input Voltage
Input Voltage Range
Output Voltage
5V
12V
15V
24V
28V
48V
300V
200 – 420V
400W
600W
500W
270V
160 – 420V

500W

500W

28V
16 – 50V

180W

320W

320W

320W
320W
Table 1 – Vicor's DCM Family – Green are products released today
Vicor's DCM Family Offering
The DCM in a VIA package is an isolated, regulated DC-DC converter, operating from an unregulated, wide range input to generate an isolated and regulated output. With its high frequency zero-voltage switching (ZVS) topology, the DCM converter consistently delivers high efficiency across the input line range. The DCM provides tight output voltage regulation and offers a secondary-referenced control interface for trim, enable, and remote sense operation. DCM converters and downstream DC-DC products support efficient power distribution, providing superior power system performance and connectivity from a variety of unregulated power sources to the point of load.
Learn more about these products at:
https://www.vicorpower.com/new-products/dcm
About Vicor Corporation
Vicor Corporation designs, develops, manufactures and markets modular power components and complete power systems based upon a portfolio of patented technologies. Headquartered in Andover, Massachusetts, Vicor sells its products to the power systems market, including enterprise and high performance computing, industrial equipment and automation, telecommunications and network infrastructure, vehicles and transportation, aerospace and defense. www.vicorpower.com
Vicor is a trademark of Vicor Corporation.