New DC-DC converter family powers modern railway applications
Media Alert
New DC-DC converter family powers modern railway applications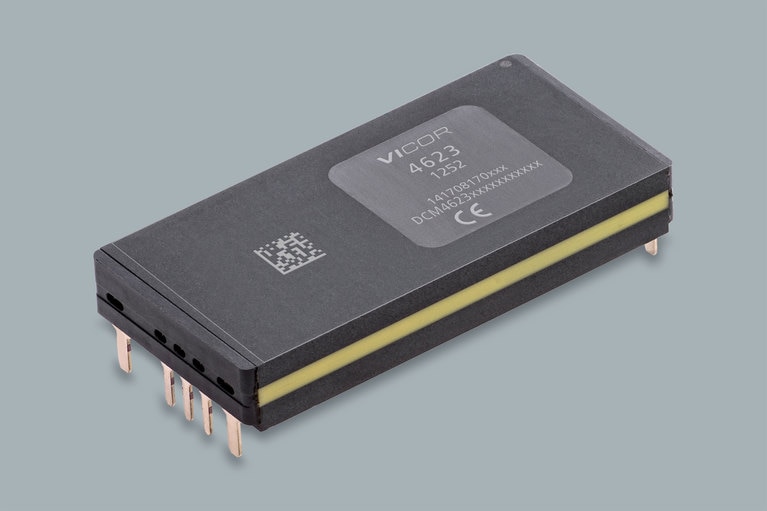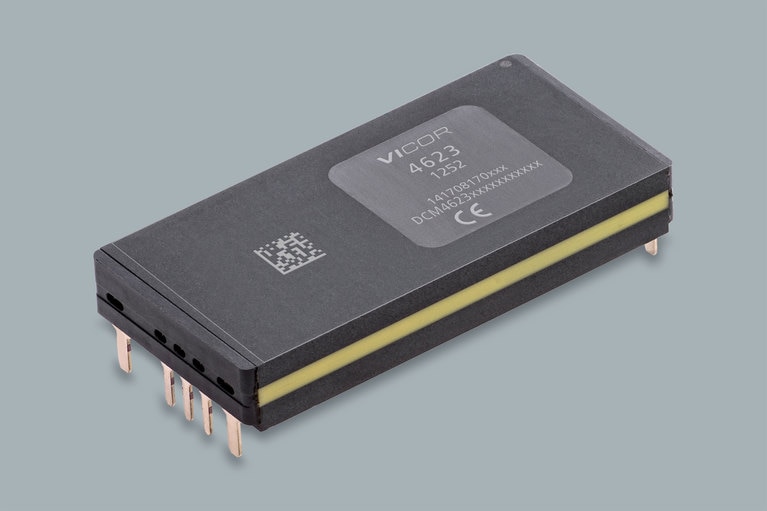 Vicor has released its next generation of DCMs with a family of wide input range (43 – 154V input) 3623 (36 x 23mm) ChiPs with power levels up to 240W and 93% efficiency, targeted at new rail transportation and infrastructure applications.
Modern rail infrastructure requires a wide range of DC-DC converters to power a variety of new services for both freight and commuter markets. Commuter rail systems require mobile office communication capabilities with the infotainment capabilities of home. Freight rail systems require monitoring and control capabilities to assure the safe and timely delivery of all goods onboard. While both commuter and freight systems demand reliable and high-performance power systems for the necessary safety and security measures (onboard and at station).
The DCM is an isolated, regulated DC-DC converter module that can operate from an unregulated, wide range input to generate an isolated DC output. These new ChiP DCMs simplify power system designs by supporting multiple input voltage ranges in a single ChiP. With efficiencies up to 93% in a ChiP package less than 1.5in2, these DCMs offer engineers leading density and efficiency.
New ChiP DCMs:
Package
Input
Voltage Range
Nominal Input
Voltage
Output Voltage
3.3V
5V
12V
15V
24V
28V
48V
3623
43 – 154V
100V
80W
120W
240W
240W
240W
240W
240W
All models are also available in an M-Grade version capable of operating down to -55°C.
Learn more about rail applications
About Vicor Corporation
Headquartered in Andover, Massachusetts, Vicor Corporation, manufactures and markets innovative, high-performance modular power components, from power modules to semiconductor-centric solutions, to enable customers to efficiently convert and manage power from the power source to the point of load.www.vicorpower.com
Power Component Design Methodology
Vicor's Power Component Design Methodology enables power system designers to reap all of the benefits of modular power component design – predictable component and system functionality and reliability, fast design cycles, and easy system configurability, re-configurability and scaling – while achieving system operating efficiency, power density and economy that rival the best alternative solutions. Utilizing Vicor's Power System Designer, engineers can select from an extensive portfolio of proven Vicor power components to architect, optimize and simulate their complete power system, all the way from their input sources to their points of load. This innovative approach to power system design delivers fast time-to-market and state-of-the-art performance while minimizing the possibility of last minute surprises and delays that so often occur with conventional or custom design methodologies.
Vicor and DCM are trademarks of Vicor Corporation.