Vicor Corporation introduces New Cool-Power ZVS Buck-Boost Regulator
For Immediate Release
Vicor Corporation introduces New Cool-Power ZVS Buck-Boost Regulator
PI3740 features best-in-class 8 – 60V input operating voltage range and true buck-boost operation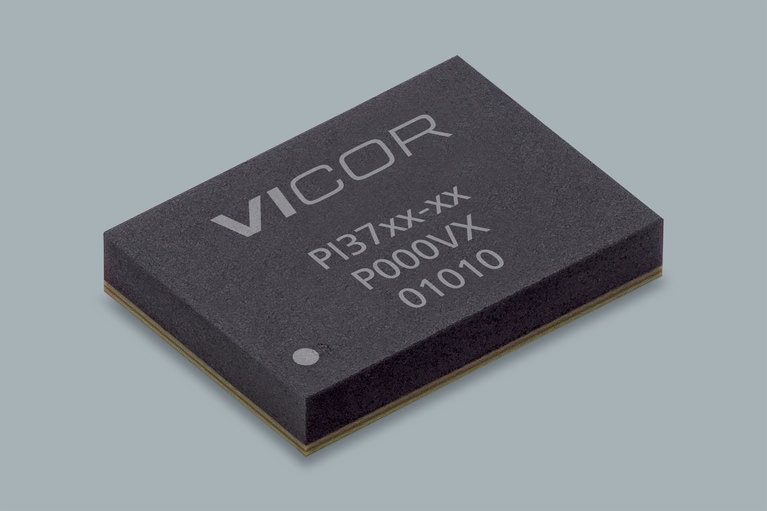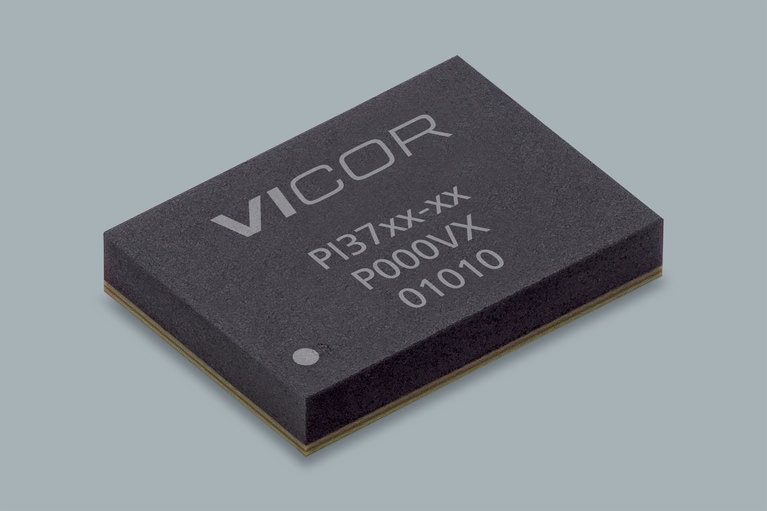 Andover, MA – March 2, 2017 – Vicor Corporation (NASDAQ: VICR) today announced a new addition to its growing PI37xx family of Cool-Power ZVS Buck-Boost Regulators. Delivering up to 140 Watts of power, and up to 8 Amps of output current, at up to 96% efficiency, the new PI3740 Cool-Power regulator features an input operating voltage range of 8 – 60 VDC and a regulated output voltage range of 10 – 50 VDC. Incorporating Vicor's proprietary high frequency zero-voltage switching (ZVS) technology, and featuring a best-in-class combination of conversion efficiency, power density and performance, the PI3740 is an ideal choice for demanding, automotive, industrial, test automation, LED lighting, and battery charging.
Like all members of the PI37xx family, the PI3740 meets its performance specifications "out of the box" across the full breadth of its operating voltage ranges without the need for special circuit customizations. Wide operating voltage ranges can enable a reduction in both the number of regulators and the number of power supply designs that must be designed, configured, manufactured, inventoried and maintained. The PI3740 converter, for example, can be used in a range of applications that would otherwise require the use of several different alternative regulators having narrower operating voltage ranges. For example, a power supply incorporating a PI3740 can be designed to operate from, or charge, both a 12V and a 24V battery source. And all Vicor PI37xx Buck-Boost converters feature seamless transitioning between Buck mode (input voltage is greater than output voltage) and Boost mode (input voltage is less than output voltage) making them the best choice for applications in which the regulator input voltage varies above and below the output voltage.
The PI3740 fully integrates its controller, power switches and support circuitry within a high density, thermally adept, 10mm x 14mm x 2.5mm SiP (System-in-Package). Other PI3740 features include: high frequency (1 MHz) operation; parallel options; constant-voltage and constant-current (e.g for LED lighting applications) operating modes; over-voltage, over-temperature and over-current protection; -40º to 115ºC temperature range; and an integrated current sense amplifier and integrated general purpose amplifier. Offering a best-in-class combination of operating voltage range, efficiency, density and thermal performance, and backed up by an online suite of design, system analysis and simulation tools, this newest member of the growing family of PI37xx Cool-Power ZVS Buck-Boost regulators enables users to quickly and economically configure a high-density, high-performance, and reliable power system.
About Vicor Corporation
Vicor Corporation designs, develops, manufactures and markets modular power components and complete power systems based upon a portfolio of patented technologies. Headquartered in Andover, Massachusetts, Vicor sells its products to the power systems market, including enterprise and high performance computing, industrial equipment and automation, telecommunications and network infrastructure, vehicles and transportation, aerospace and defense. www.vicorpower.com
Power Component Design Methodology
Vicor's Power Component Design Methodology enables power system designers to reap all of the benefits of modular power component design – predictable component and system functionality and reliability, fast design cycles, and easy system configurability, re-configurability and scaling – while achieving system operating efficiency, power density and economy that rival the best alternative solutions. Utilizing Vicor's Power System Designer, engineers can select from an extensive portfolio of proven Vicor power components to architect, optimize and simulate their complete power system, all the way from their input sources to their points of load. This innovative approach to power system design delivers fast time-to-market and state-of-the-art performance while minimizing the possibility of last minute surprises and delays that so often occur with conventional or custom design methodologies.
Vicor is a trademark of Vicor Corporation.