Vicor to introduce bidirectional bus converter BCM6135 for xEV platforms at Techno-Frontier tradeshow 2023.
Media Alert
Vicor to introduce bidirectional bus converter BCM6135 for xEV platforms at Techno-Frontier tradeshow 2023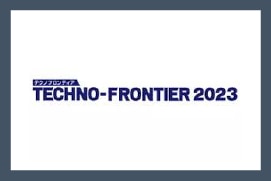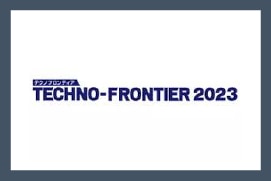 Vicor Corporation today announced that Vicor K.K Japan is presenting and exhibiting at Techno Frontier trade show at Tokyo Big Sight from July 26th to 28th 2023.
Vicor KK will be co-exhibiting at the Mouser Electronics booth, displaying the latest Vicor products. The display will highlight the isolated intermediate bus converter BCM6135 for the first time in Japan. This high density power module converts bidirectionally from 400V or 800V to 48V. Stop by the Vicor booth for a short presentation to learn about Vicor's latest DC-DC converters and power technology.
At the online exhibition, from August 1st to 25th, Seishi Tsukimoto, Senior Application engineer at Vicor KK, will present "Solving the latest xEV power challenges using Vicor's cutting-edge power modules". He will share an example of an electric vehicle power delivery network (PDN) configuration comprised of high density power modules, and a PDN of a DC-DC converter that solves the fast-charging compatibility problem between 400V and 800V systems.
Register for Techno-Frontier 2023 Real Exhibition today
Date: July 26 (Wed) – 28 (Fri), 2023, 10:00 – 17:00
Venue: Tokyo Big Sight, East Exhibition Hall
Booth number: 3F-01
Short-presentation schedule on the latest Vicor latest DC-DC converters and powering technology:
July 26, Wed 14:00
July 27, Thu 11:20
July 28, Fri 13:20
Online Exhibition:
Date: August 1 - 25, 2023 10:00 - 17:00
Venue: Online
About Vicor
Vicor is the leader in high-performance power modules, enabling customer innovation with easy-to-deploy modular power system solutions for power delivery networks that provide the highest density and efficiency from source to point-of-load. We continuously advance the density, efficiency and power delivery capabilities of our power modules by staying on the forefront of distribution architectures, conversion topologies and packaging technology. Vicor serves customers in high-performance computing, industrial equipment, automotive and aerospace and defense markets. www.vicorpower.com
Vicor is a registered trademark of Vicor Corporation.