VideoRay drives underwater exploration for the toughest aquatic missions using Vicor power modules.
For Immediate Release
VideoRay drives underwater exploration for the toughest aquatic missions using Vicor power modules
Vicor Powering Innovation podcast discusses the proliferation of ROV applications and how VideoRay is responding to new underwater missions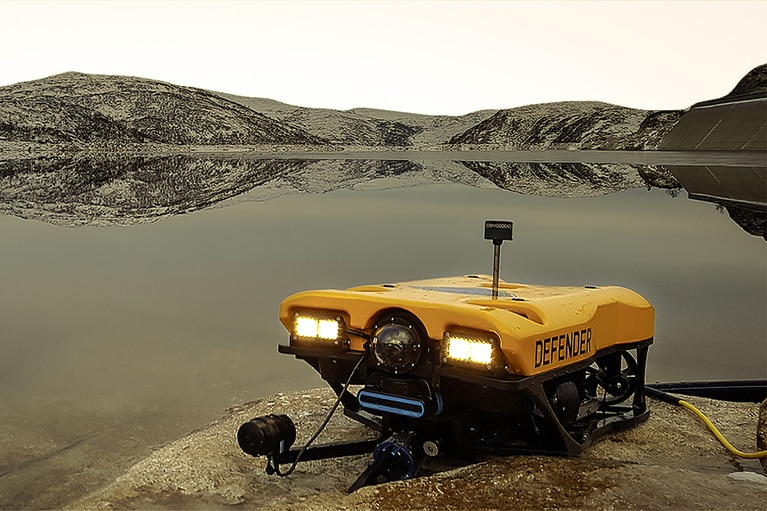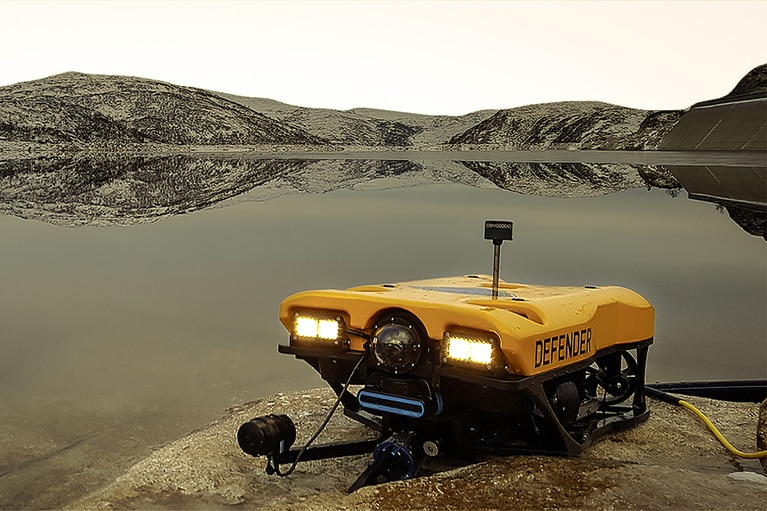 Andover, MA, November 15, 2023 – Vicor Corporation, the leader in high‑performance power modules, speaks with VideoRay, a leading manufacturer of underwater remote operated vehicles (ROVs), on the Vicor Powering Innovation Podcast. The conversation explores the rapid growth of ROVs for safely reaching remote underwater locations at extreme depths for extended periods. In the latest episode, learn how demand is rapidly growing and how VideoRay explains how their modular approach enables them to adapt and customize their ROVs for each mission.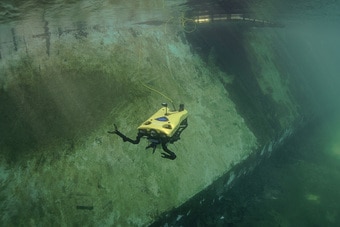 Headquartered in Pennsylvania, VideoRay builds ROVs with the latest technology and advanced power delivery networks using high-density power modules. ROVs are the safest and most effective way to maintain security, support salvage efforts and explore the depths of the ocean. Designed for dangerous environments, VideoRay software and submersibles are easy to use, portable, versatile and reliable. Learn about the range of underwater missions VideoRay explores, including search and rescue, infrastructure inspections, recovery and research.
The Vicor Powering Innovation podcast is available to download from all major podcast providers, including Spotify, Apple Music and Google Podcasts. Listeners can learn about today's toughest power challenges, new ideas in electrification, creative power architectures and real-life power design challenges.
About Vicor
Vicor is the leader in high-performance power modules, enabling customer innovation with easy-to-deploy modular power system solutions for power delivery networks that provide the highest density and efficiency from source to point-of-load. We continuously advance the density, efficiency and power delivery capabilities of our power modules by staying on the forefront of distribution architectures, conversion topologies and packaging technology. Vicor serves customers in enterprise and high-performance computing, industrial equipment and automation, robotics, UAVs, electric vehicles and transportation, satellites, and aerospace and defense. www.vicorpower.com
Vicor is a registered trademark of Vicor Corporation.
About VideoRay
Founded in 1999, VideoRay is at the forefront of underwater ROV innovation and have established themselves as a worldwide leader in observation-class underwater ROVs that are widely deployed across every continent. VideoRay underwater ROVs are optimized for a wide range of applications, including search and rescue, security and anti-terrorism, mine detonation, offshore oil & gas and windfarm infrastructure inspection, hull and pier inspection, aquatic research, maritime salvage and more. www.VideoRay.com
VideoRay® is a registered trademark of VideoRay LLC.