Power delivery network challenges
Size and weight
Wide range input
EMI
Precision engineering delivers an unmatched riding experience
Precision engineering delivers an unmatched riding experience
Delivering an unmatched riding experience on the fastest motorcycle in the world – at 215mph – is really challenging. It requires precision engineering from top to bottom, especially for the electrified powertrain. The system must be efficient and robust to produce the unforgettable experience of riding a Lightning Motorcycle. "The bike gives you a feeling of limitless torque, with no vibration, no noise and no heat – there is almost a magical feeling to it." - Richard Hatfield, founder and CEO of Lightning Motorcycles.
Engineering elite bikes that have range, reliability, and ruggedness
Engineering elite bikes that have range, reliability, and ruggedness
Motorcycle electrification is still in its infancy, challenged by standards for a minimum 100 miles of range and charge times under one hour for 70 miles of range. Leading the pack, Lightning's bikes achieve more than 170 miles of range and can recharge to 80 percent within 10 minutes.
Electric motorcycles also face design challenges for size, weight, and durability in harsh environments. This requires an extremely power dense and reliable power delivery network that mitigates electrical noise (EMI) and manages a wide range of battery voltages while negotiating rugged, unpredictable conditions on the road.
Vicor advantages
Lightweight and small form factor
Wide input range DCMs
Low noise
Designing a high-density power delivery network with a wide input voltage range
Lightning uses Vicor DCM power modules to convert the high voltage battery down to 12V to power the bike's control electronics including dash instrumentation, lighting, and sensors. The DCM4623 is a power-dense, light-weight and cost-effective DC-DC converter that generates a clean 12V supply from a very wide high voltage input range. The input range of the DCM4623 is wide enough to support different voltages from commonly used battery chemistries. For example, it offers flexibility to switch between Lithium-Iron-Phosphate packs, which provide 200 – 400V, and Nickel-Manganese-Cobalt or Nickel-Cobalt-Aluminum Oxide chemistries, which typically range between 250 – 420V.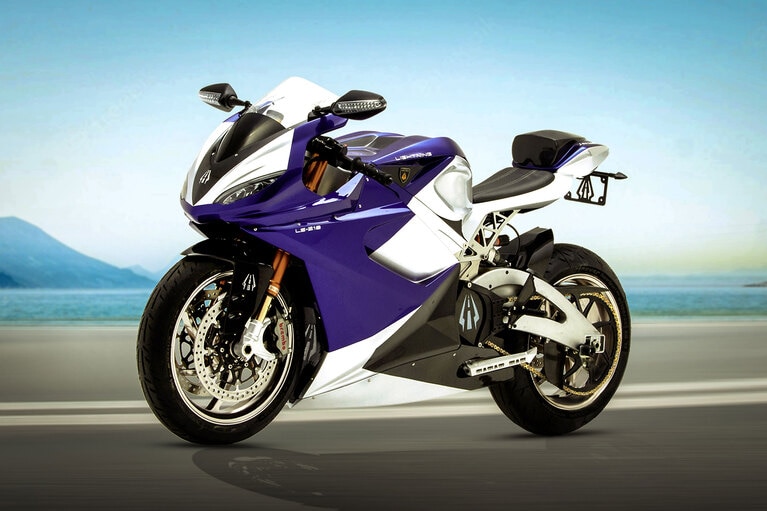 The power delivery network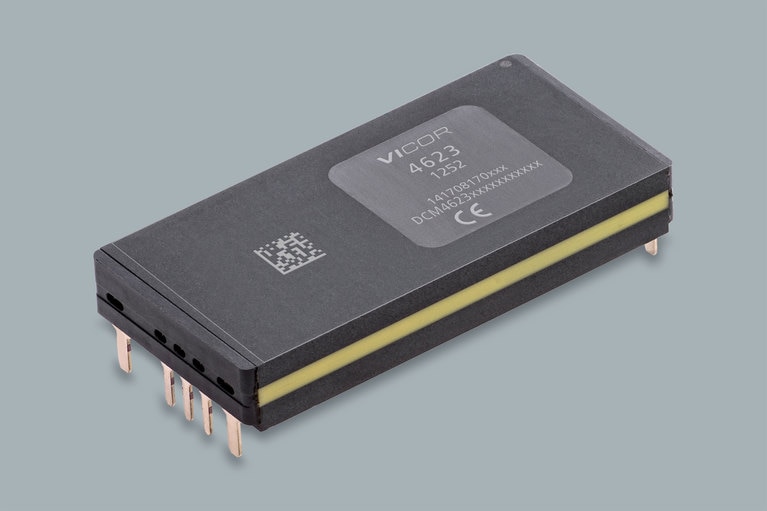 Input: 160 – 420V
Output: 2.97 – 30.8V
Power: Up to 600W
47.91 x 22.80 x 7.21mm