Satellite Event
Vicor demonstrated industry leading LEO and MEO satellite power solutions at NSREC 2023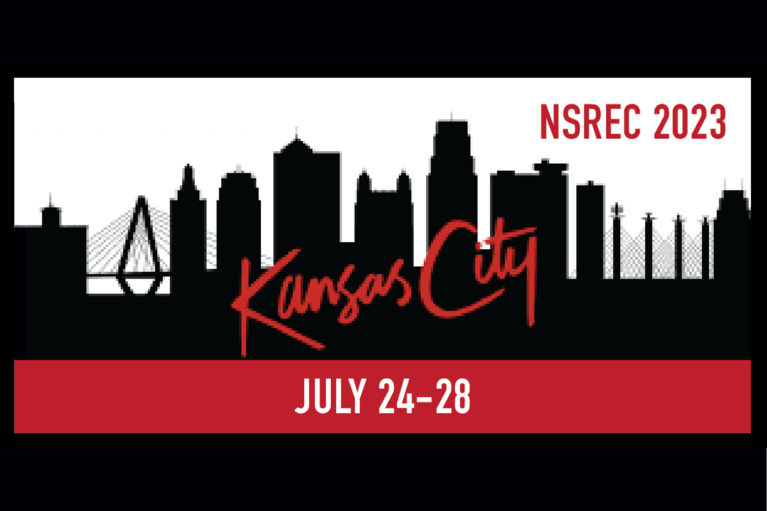 Vicor demonstrated why they are the best choice to power your higher power FPGA and processor based communication satellites
Vicor previewed a live, in-booth demonstration of our industry leading DC-DC power conversion solutions optimized for LEO and MEO space applications. Vicor innovative radiation-tolerant power module solutions represent the most power-dense solutions available and are the only power solutions capable of supporting today's higher output FPGAs and Processors in a very compact design envelope.

For over 40 years Vicor has been a trusted US-based supplier of high-performance power module products. Vicor continues to expand our design and vertically integrated manufacturing capabilities that enables us to be a secure source and support the evolving needs of our valued customers.
Proven performance with space heritage
Vicor radiation-tolerant power modules enable the ideal Power Delivery Network (PDN) for today's LEO and MEO satellites, providing high efficiency, high density, low-noise voltage conversion to power today's advanced network communication ASICs and processors.
These patented power solutions use Vicor proven topologies and standard CM-ChiP™ module construction on fully automated high volume lines in Andover, Massachusetts. Both TID and SEE radiation tolerance are ensured by careful component selection, qualification testing, and lot testing. Additionally, a dual power train fault-tolerant topology eliminates single event functional interrupts (SEFI). These radiation-tolerant COTS products enable developers to reduce time to market and cost while maximizing board space utilization. Vicor power modules enable innovation in aerospace, defense, and super-computing applications powering advanced communication arrays and the most advanced processors used for AI today.
About NSREC 2023
The IEEE Nuclear & Space Radiation Effects Conference (NSREC) 2023 exhibition and technical conference will be an in-person event featuring the leading suppliers of radiation hardened products, services, R&D and related materials. This will be an excellent opportunity for key suppliers, technical engineers, and industry professionals to meet and discuss the needs and solutions applications requiring radiation tolerance in harsh environments like space. Register for the event.