Industry-leading UAV flight range
Industry-leading UAV flight range
Doosan Mobility Innovation (DMI), a leader in hydrogen fuel cell technology has developed the world's first commercialized hydrogen fuel cell power pack that delivers breakthrough energy density, about 4 – 5 times that of a battery, enabling drones to fly for up to 2 hours. With the extended range that the hydrogen fuel cell power pack provides, DMI is delivering global humanitarian relief. Their drones have transported masks and emergency supplies between the US Virgin Islands and delivered medical AEDs to the top of Mt. Hallasan, South Korea's tallest mountain on Jeju Island.
Customer challenge
Power delivery network challenges
Compact
Lightweight
Wide-range regulation
Podcast
Powering Innovation podcast

Next generation hydrogen powered drones are doing search and rescue and saving lives
LISTEN NOW
Variable wide-range power pack voltage
Variable wide-range power pack voltage
DMI's DP30 power pack has two main power delivery networks (PDNs) that supply power to the drone's rotors and the intelligent controller for the two stacks. Because of the wide-range and variable output voltage of the DP30 power pack, from 40 – 74V, the powertrains were designed to ensure a tightly regulated 48V, 12A output to the rotor motors of the drone, plus a 12V, 8A output to the stack controller board and fans.
Why Vicor
High-power density
Reliable
Wide voltage range
High-efficiency power conversion
To achieve high-efficiency and high-energy density in the PDN, DMI selected Vicor PRM™ buck-boost regulators and a Vicor ZVS buck regulator. The PRMs support the up to 74V open-circuit voltage (OCV) of the hydrogen fuel cell stack and perform a stable voltage regulation to 48V. In the drone's rotor-side PDN, two PRM buck-boost regulators (PRM48AF480T400A00) are configured in parallel to supply the 12A required by the rotors. The PDN for the digital controller board in the stack uses a lower-power PRM (PRM48AH480T200A00) followed by a 48V – 12V ZVS buck regulator (PI3546-00-LGIZ).
The power delivery network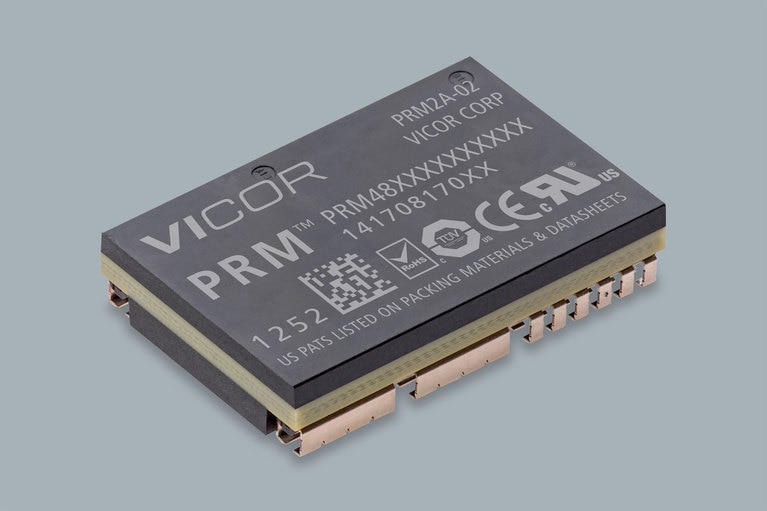 PRM48AF480T400A00 400W buck-boost regulator
PRM48AH480T200A00 200W buck-boost regulator
Input: 48V (36 – 75V)
Output: 48V (20 – 55V)
32.5 x 22.0 x 6.73mm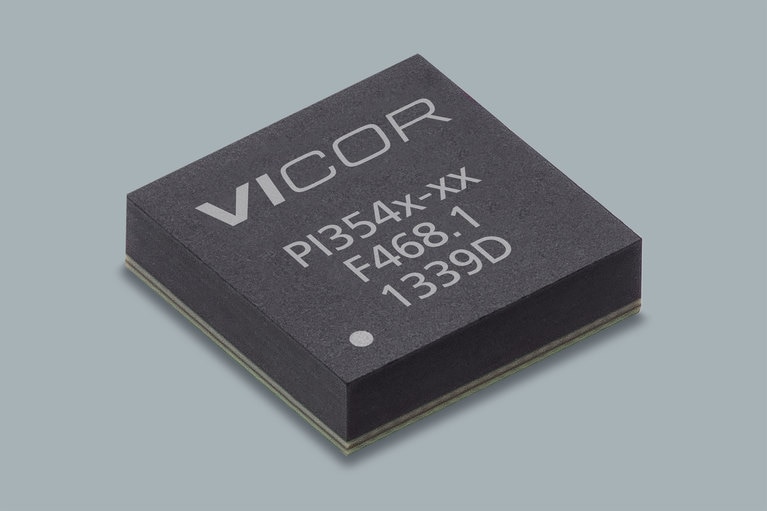 Input: 48V (36 – 60V)
Output: 12V (2.2 – 14V)
Current: Up to 9A
10.0 x 10.0 x 2.56mm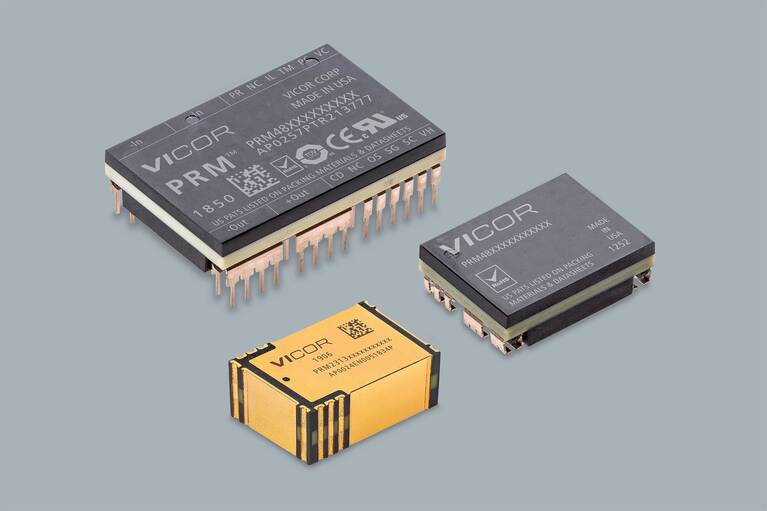 PRM pre- and post-transformation regulators
Input: 48V (36 – 75V)
Output: 48V (5 – 55V)
Power: Up to 600W
Efficiency: Up to 97%
As small as 22.0 x 16.5 x 6.73mm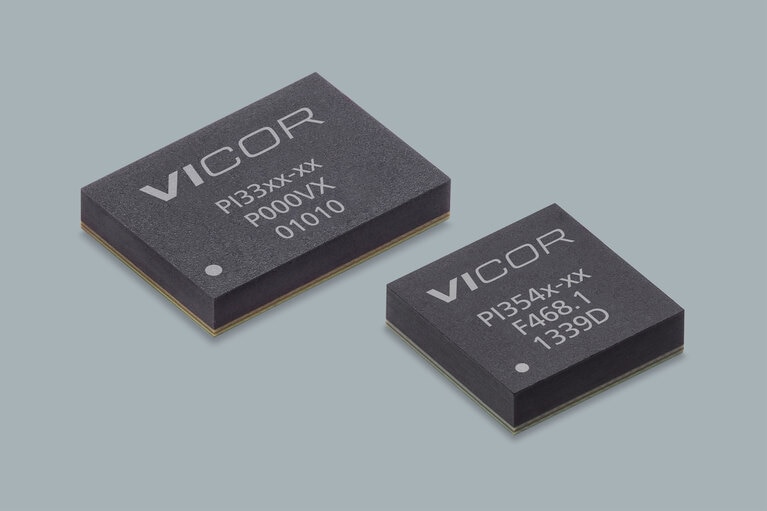 Inputs: 12V (8 – 18V), 24V (8 – 42V), 48V (30 – 60V)
Output: 2.2 – 16V
Current: Up to 22A
Peak efficiency: Up to 98%
As small as 10.0 x 10.0 x 2.56mm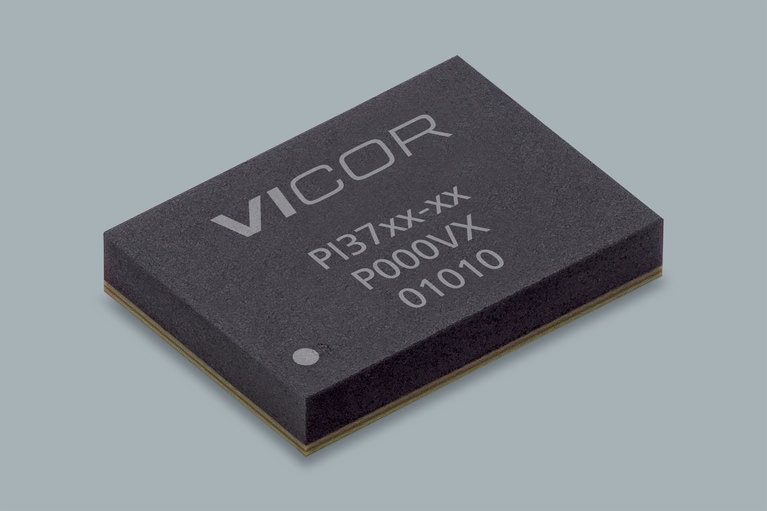 Input: 8 – 60V
Output: 10 – 54V
Power: Up to 150W continuous
Efficiency: Over 98%
10.5 x 14.5 x 3.05mm