Power delivery network challenges
Light weight
Scalable
Highly efficient
Power is the limiting factor
Power is the limiting factor
Designing the next world-changing robot requires expertise in a variety of disciplines — electronic, mechanical, software, industrial and power systems engineering. Mobile robots, a class of robots that move freely from place to place, are a vital and fast-growing part of today's economy and are enabling new ways of doing business. For most mobile robots carrying a larger payload, having longer run times and speed to destination are all critical specifications and competitive advantages. And for mobile robots, power is often the limiting factor for next-generation innovations. Size, weight, power efficiency are integral to power design, enabling or limiting the robots performance.
Postcast
Powering Innovation podcast

From toys to construction site tools OLogic accelerates robotic ideas from concept to production
LISTEN NOW
Experts in robot design
Experts in robot design
OLogic, an electronics consultancy, helps bring robotics designs to market by providing electrical, mechanical and industrial engineering support, as well as software and firmware engineering. "I think the big reason people contact us is because they need help with the electronics design in the robot they're going to build, and we uniquely understand that need because we've built dozens and dozens of robots," said OLogic CEO, Ted Larson. "You could hire an individual engineer who has worked at a robotics company, or you could hire someone to manage us, and your whole project will succeed."
Vicor advantages
Small form factor
Easily used in series
Thermally adept
Modular power — a one-size-fits-all solution
Mobile robots require small, lightweight power to maximize performance. Designing a power delivery network with power modules is easier and more scalable than discrete power design.
Similar to other robotics solutions, OLogic uses Vicor power modules because they are power-dense, efficient and easy to use. "We use Vicor ZVS Buck Regulators everywhere on mobile robots now. I don't ever have to think about, 'Oh, I need five or ten amps at 12 volts, so I'm going to go build my own supply.' I don't ever think that way anymore, said OLogic CEO, Ted Larson.
One customer working closely with OLogic to optimize its power profile is Dusty Robotics (Dusty). Dusty builds robot-powered tools for the modern construction workforce. Manually laying out plans is very error-prone and inefficient. Dusty eliminates the conventional, labor-intensive process of physically transferring building plans onto the floor with a robot programmed at the job site to automate the same task. Dusty FieldPrinter is 5x faster with near flawless line drawings.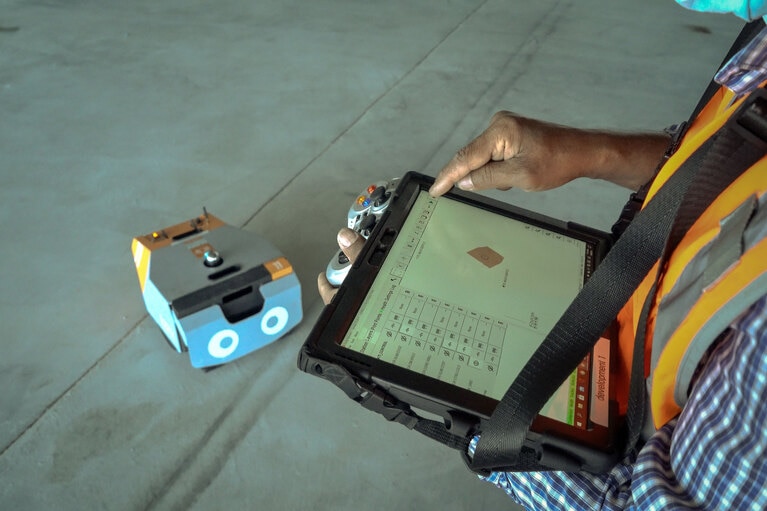 OLogic designed Dusty Robotics FieldPrinter, which takes a digital version of a floor plan and then prints the layout on the ground roughly five times faster than a human with far greater precision.
The power delivery network
OLogic realizes that they can only design the most operationally and thermally efficient PDNs by taking advantage of the wide operating range of a Vicor power module. Vicor modules, such as the ZVS Buck Regulator, are extremely cost-efficient given the 200 to 300 watts of power they deliver and their 97% efficiency.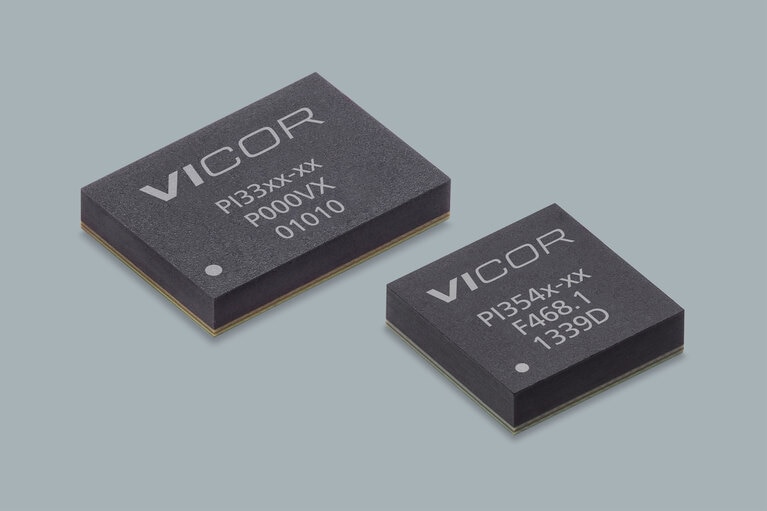 Inputs: 12V (8 – 18V), 24V (8 – 42V), 48V (30 – 60V)
Output: 2.2 – 16V
Current: Up to 22A
Peak efficiency: Up to 98%
As small as 10.0 x 10.0 x 2.56mm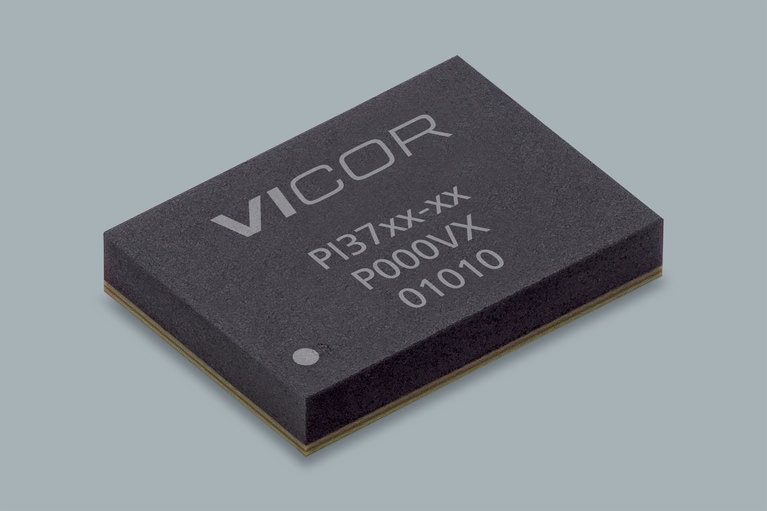 Input: 8 – 60V
Output: 10 – 54V
Power: Up to 150W continuous
Efficiency: Over 98%
10.5 x 14.5 x 3.05mm