A growing demand for high-density power solutions
A growing demand for high-density power solutions
One of the central challenges facing defense industry designers is the ongoing struggle to reduce size, weight, power, and cost (SWaP-C), while at the same time increasing command, control, communications, computing, intelligence, surveillance, and reconnaissance (C5ISR) capabilities. These competing priorities require solutions with ever-increasing power densities and capabilities, while still meeting the stringent reliability, cost, and time-to-market requirements inherent in these demanding applications. A massive increase in power density for DC-DC converters in the MIL-COTS space enables military designers to spend less of their size and weight budgets on power, and more on the C5ISR capabilities required in demanding aerospace and defense applications.
Constantly innovating to deliver more power in less space
Constantly innovating to deliver more power in less space
Vicor continues to raise the bar by delivering technologically advanced MIL-COTS power solutions that meet demanding SWaP-C requirements with all the robustness and reliability you would expect from a 40-year veteran of the aerospace and defense industry. Vicor has a portfolio of power-dense, low weight, low noise, highly reliable modular components that enable military equipment designers to create SWaP-C optimized solutions. A good example is our DCM™ family of isolated, regulated DC-DC converters. When compared to the next-best solutions in brick packages, our innovative ChiP and VIA packages enable solutions with upwards of 2.5X improvement in power density by volume, and over 3x the power density by weight.
Advantages of Vicor solutions for aerospace and defense
Advantages of Vicor solutions for aerospace and defense
Small footprint
Low weight
Low noise
High reliability
Award-winning supplier
Outstanding Quality Award 2017
Silver Supplier Award 2022
Supplier Excellence Award 2018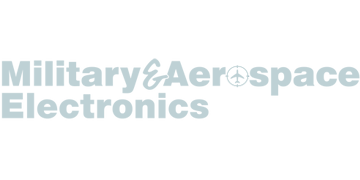 Technology Innovators Award 2020
Aerospace and defense applications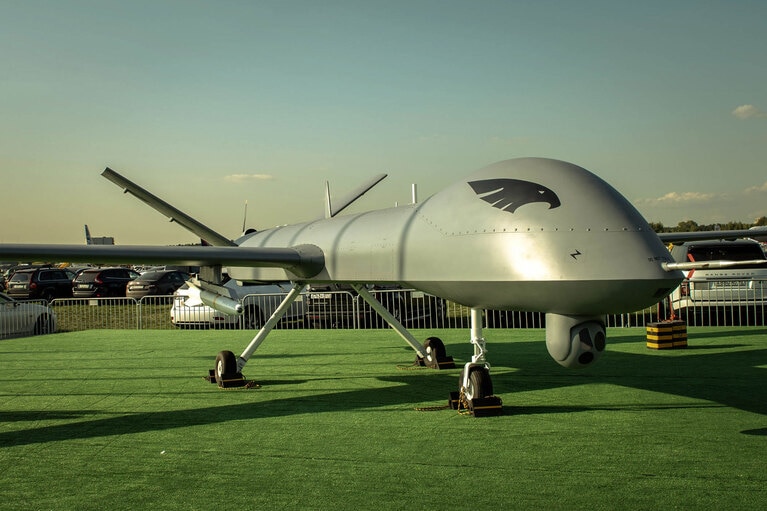 High-efficiency, high-density DCM DC-DC converters double the internal bus power and keep the aircraft as light as possible.
High-performance modules provide a well-regulated 48V at more than 1kW to enable higher peak RF output power.
High voltage tethers allow for greater tether lengths, use smaller and lighter cabling and significantly reduce I2R losses.
Flexible, capable power delivery supports more functionality and affords UAVs increased payload and longer runtime.
Smaller, more efficient power solutions enable improved counter measure capabilities.
Powering your suite of advanced sensors delivering unparalleled results
Modules for aerospace and defense applications
VPX systems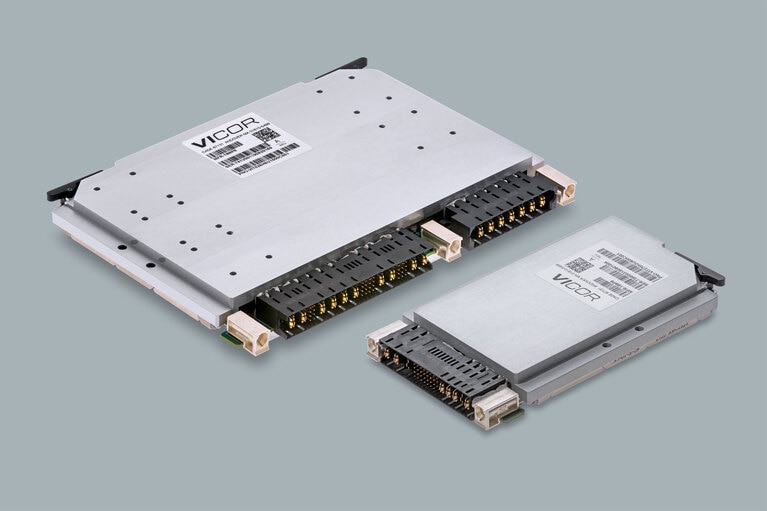 VITA-62 compliant power converters
Input: 18 – 42V, 18 – 45V, 220 – 320V
Output: 12V, 5V, 3.3V, 12V, -12V
Power: 3U 600W, 6U 1000W
Full power to 85°C (at card edge)
As small as 3.9 x 6.6 x 0.95in
Isolated, regulated DC-DC converters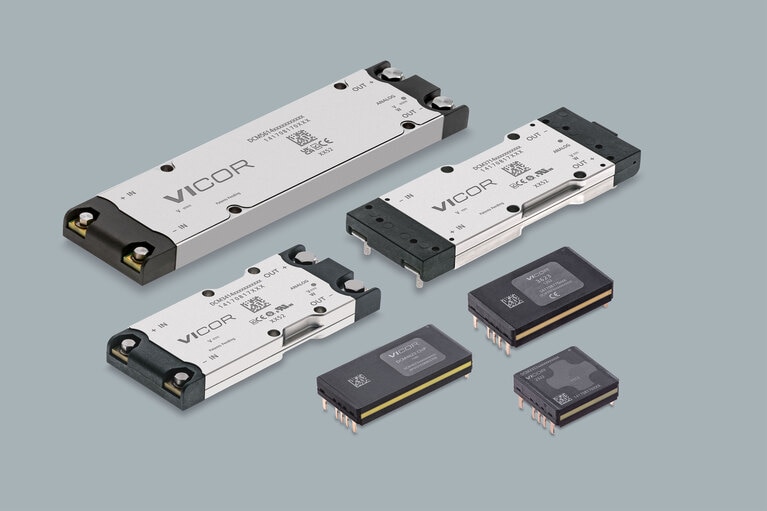 Input: 28, 30, 270V
Output: 3.3, 5, 12, 15, 24, 28, 48V
Power: Up to 1300W
Efficiency: Up to 96%
As small as 1.5 x 0.90 x 0.28in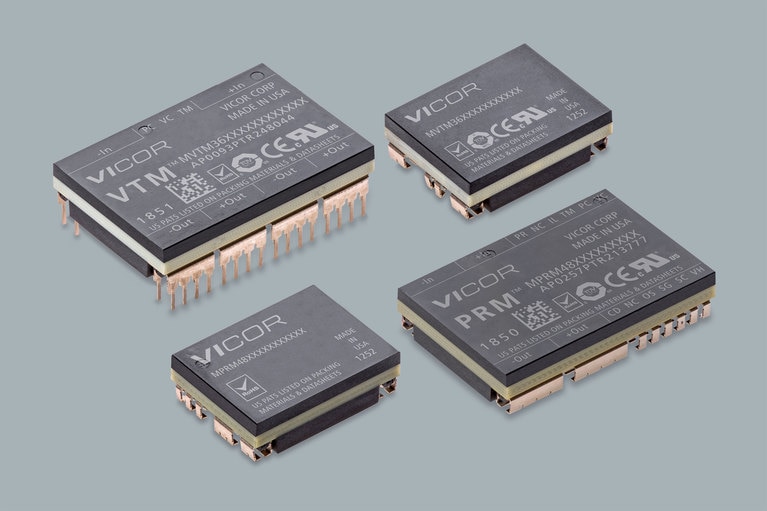 Input: 14 – 50V, 38 – 55V
Output: 1.08 – 50V
Current: Up to 80A
Efficiency: Up to 96.5%
As small as 22.0 x 16.5 x 6.7mm (each)
Non-isolated point-of-load regulators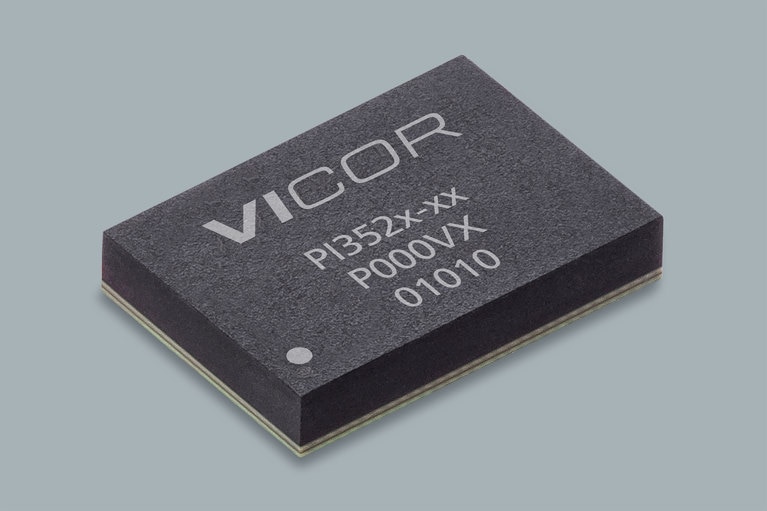 Input: 12, 24 or 48V
Output: 1 – 16V
Current: Up to 22A
Peak efficiency: 98%
As small as 7 x 8 x 0.85mm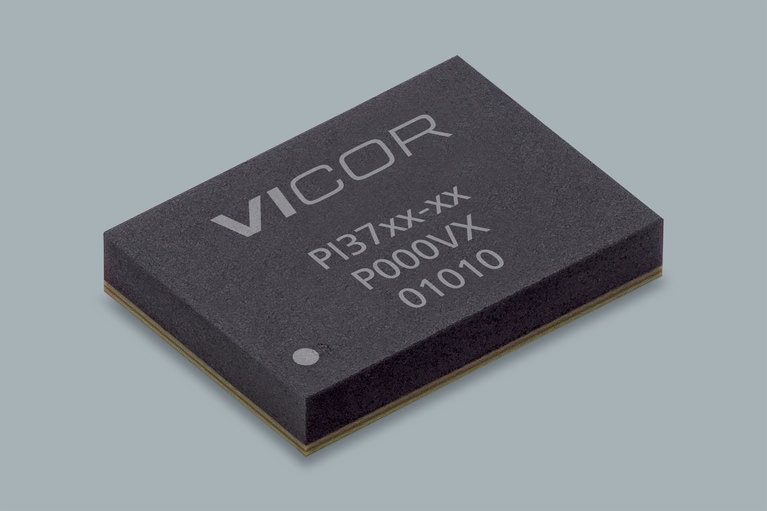 MIL-COTS ZVS buck-boost regulators
Input: 8 – 60V
Output: 10 – 50V
Power: Up to 141.6W continuous
Efficiency: Up to 96%
10.5 x 14.5 x 3.0mm
Fixed ratio converters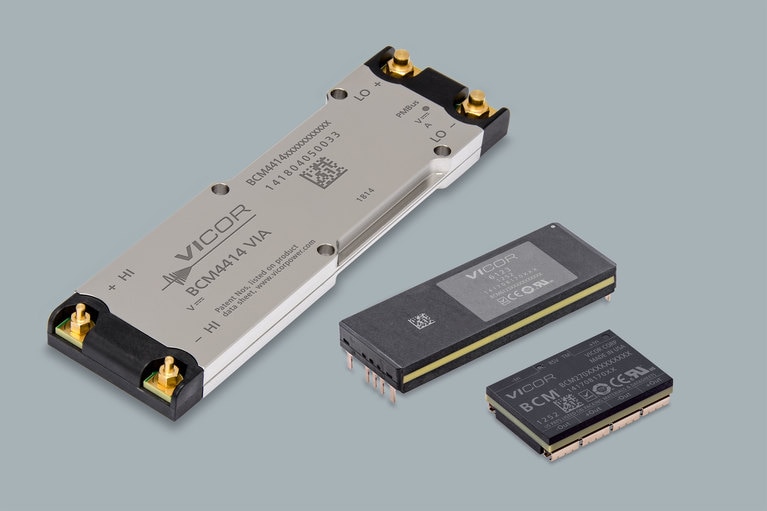 MIL-COTS BCM® bus converter modules
Input: 200 – 400V, 400 – 700V, 500 – 800V
Current: Up to 35A
Efficiency: Up to 98%
As small as 2.5 x 0.9 x 0.3in
Filters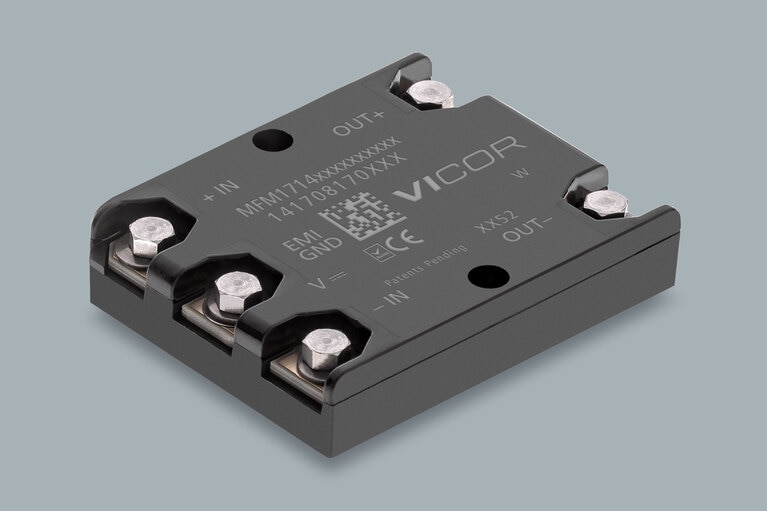 MIL-COTS MFM™ input filter for DCMs
Input: 28V, 270V
Output current: Up to 22A
Transient Compliance: MIL-STD-704, MIL-STD-1275, DO-160
1.8 x 1.4 x 0.4in